Finally got my second egg, six diys after the first....its a little bigger then the first one. both are very small.
ANYONE GOT ANY IDEAS WHO MAY HAVE LAID IT??
I think its between the Blk Asutralorps and RIR....
Here are the 1st and 2nd eggs, the 2nd egg is on the left. Both about the same color...beige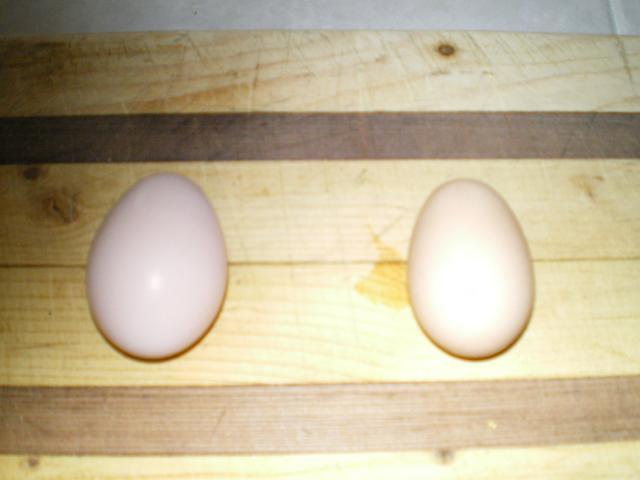 Here are both eggs compared to a large store bought egg.