Apr 29, 2012
2,245
768
256
Well I decided to take a break from painting the shed/coop and take some pictures of the guineas. While watching them today, I was able to distinguish 3 females from the group due to "buck wheating". The Royal Purple, the largest Pearl Grey, and the Tan pearled colored one (still not sure of this ones color) have all so far started using the 2 syllable call. While watching them, I noticed that in order for them to buck wheat, they enlarged their throat much larger than they do when using the single syllable call. It would become enlarged when they started the "buck" part of the call. After I noticed this, it was much easier to tell who was making what call.
Any way, here are some pictures. We booted out the chickens and I let the guineas roam the coop out of their pen.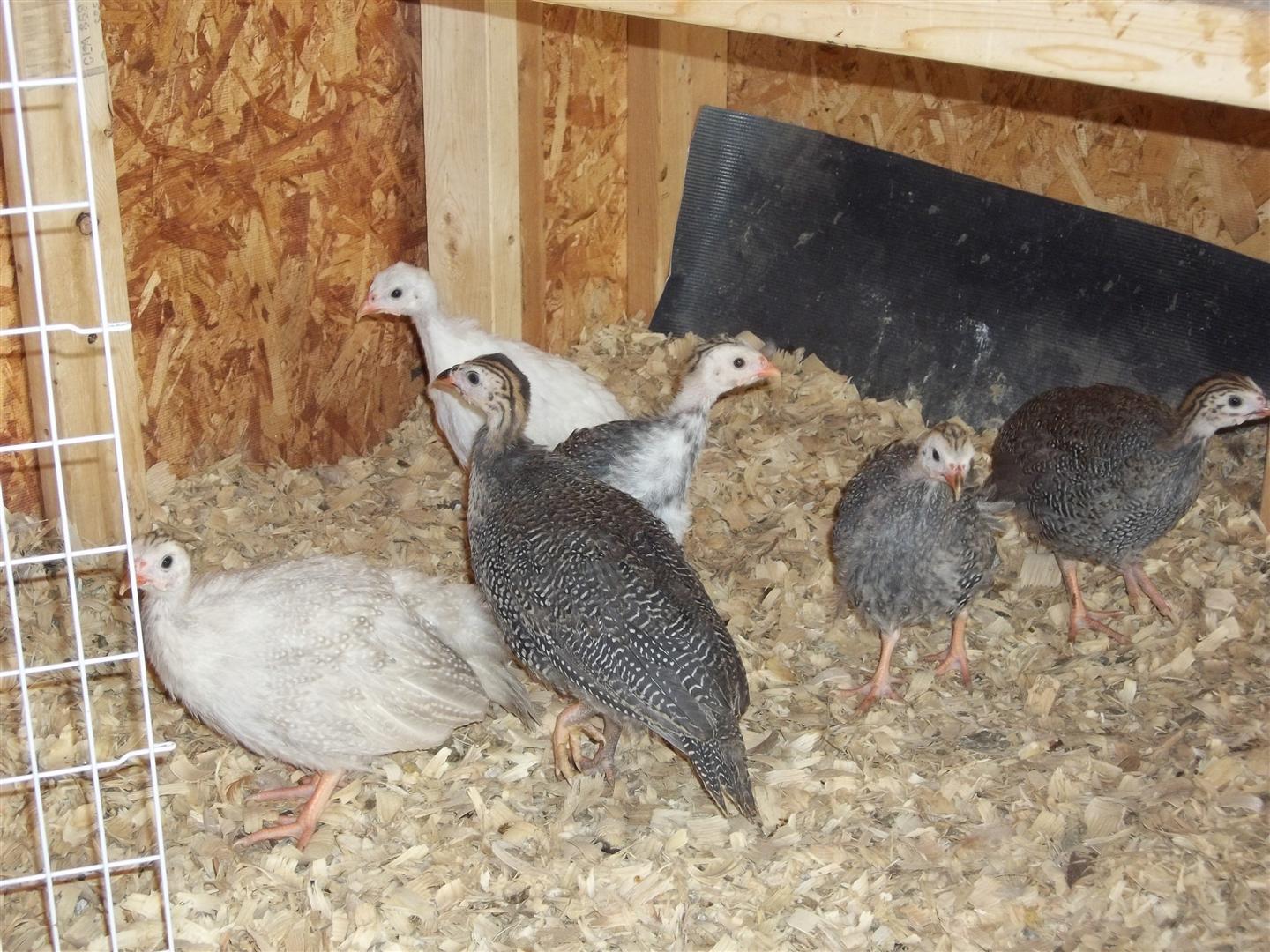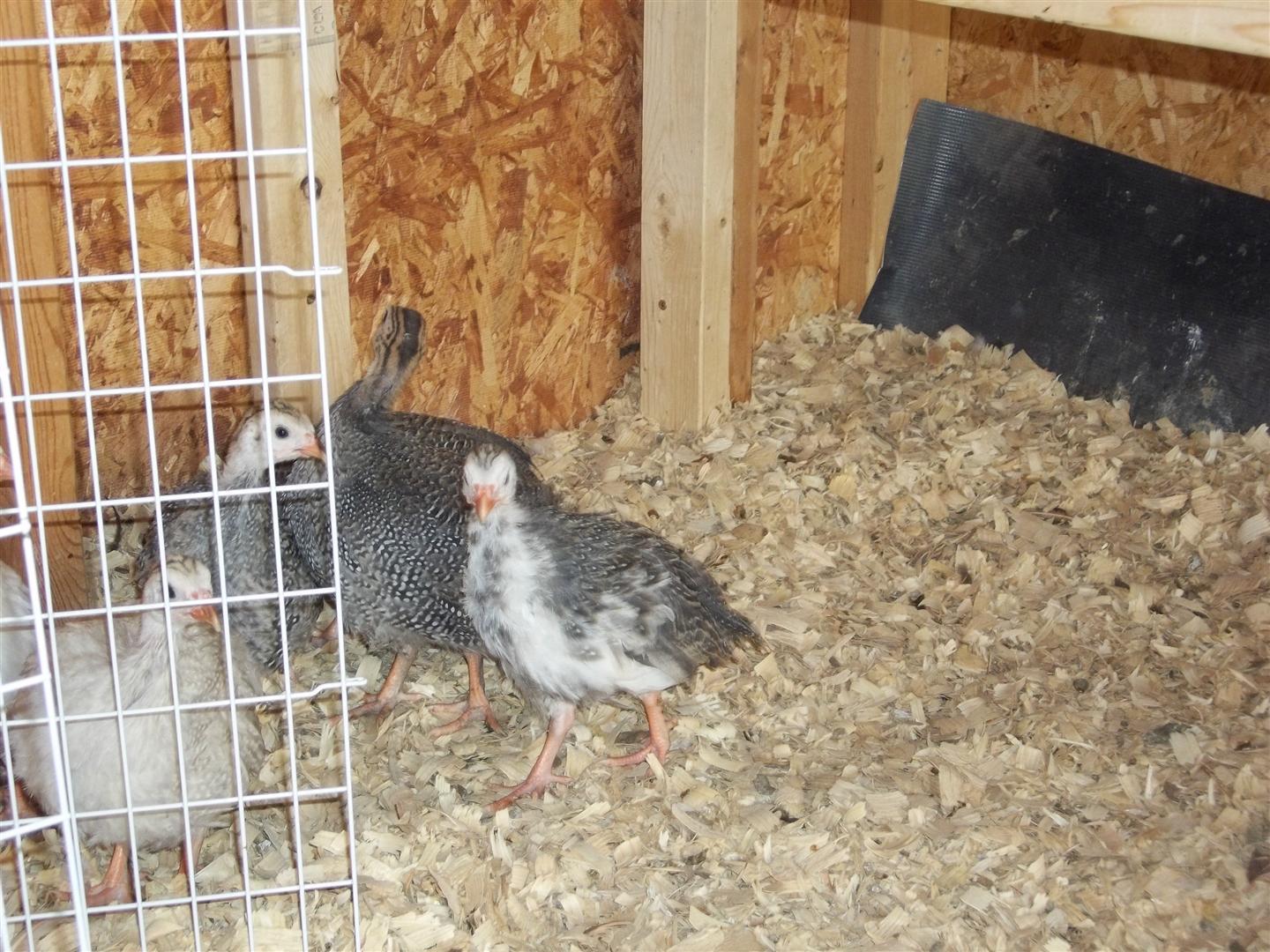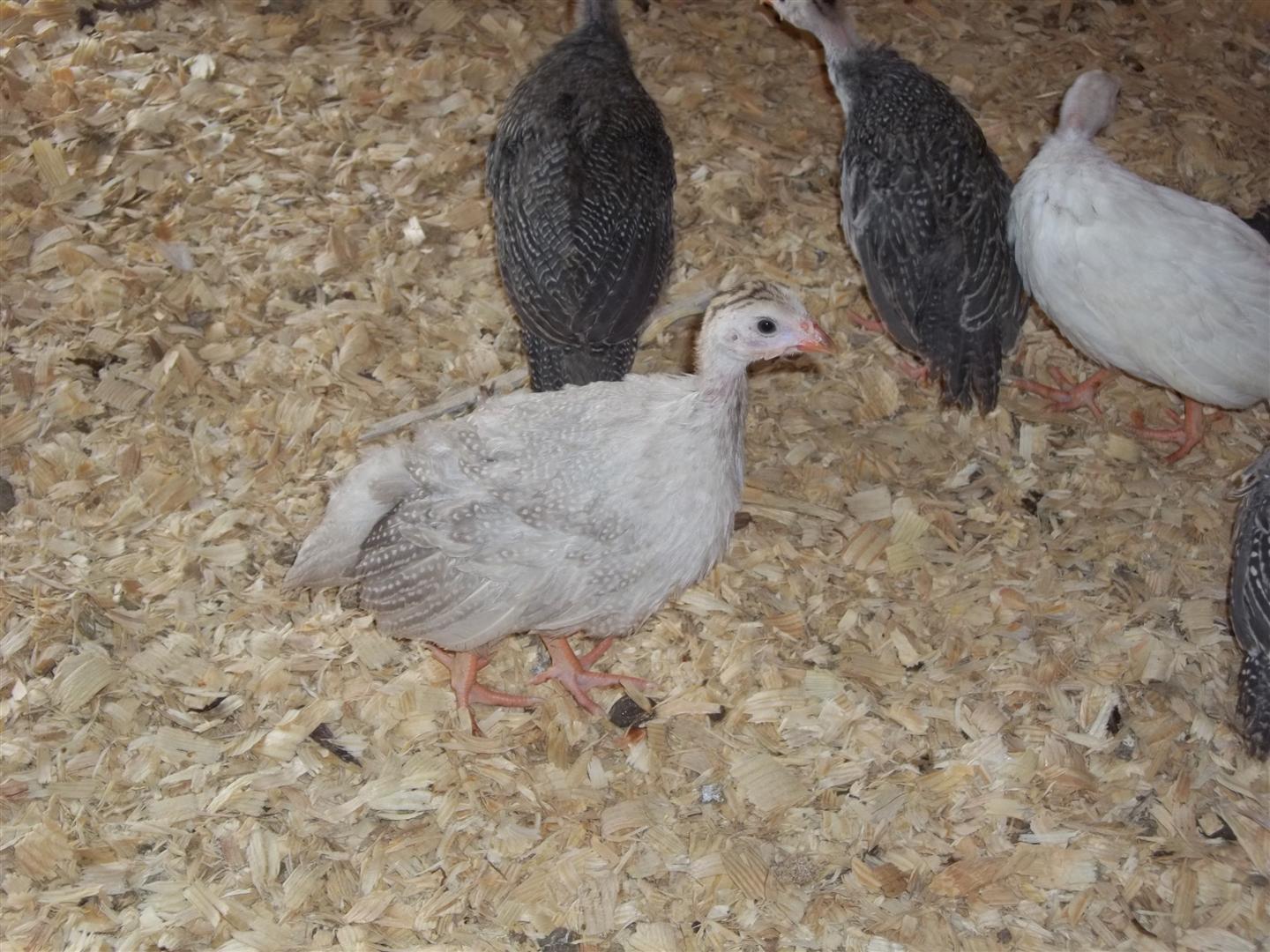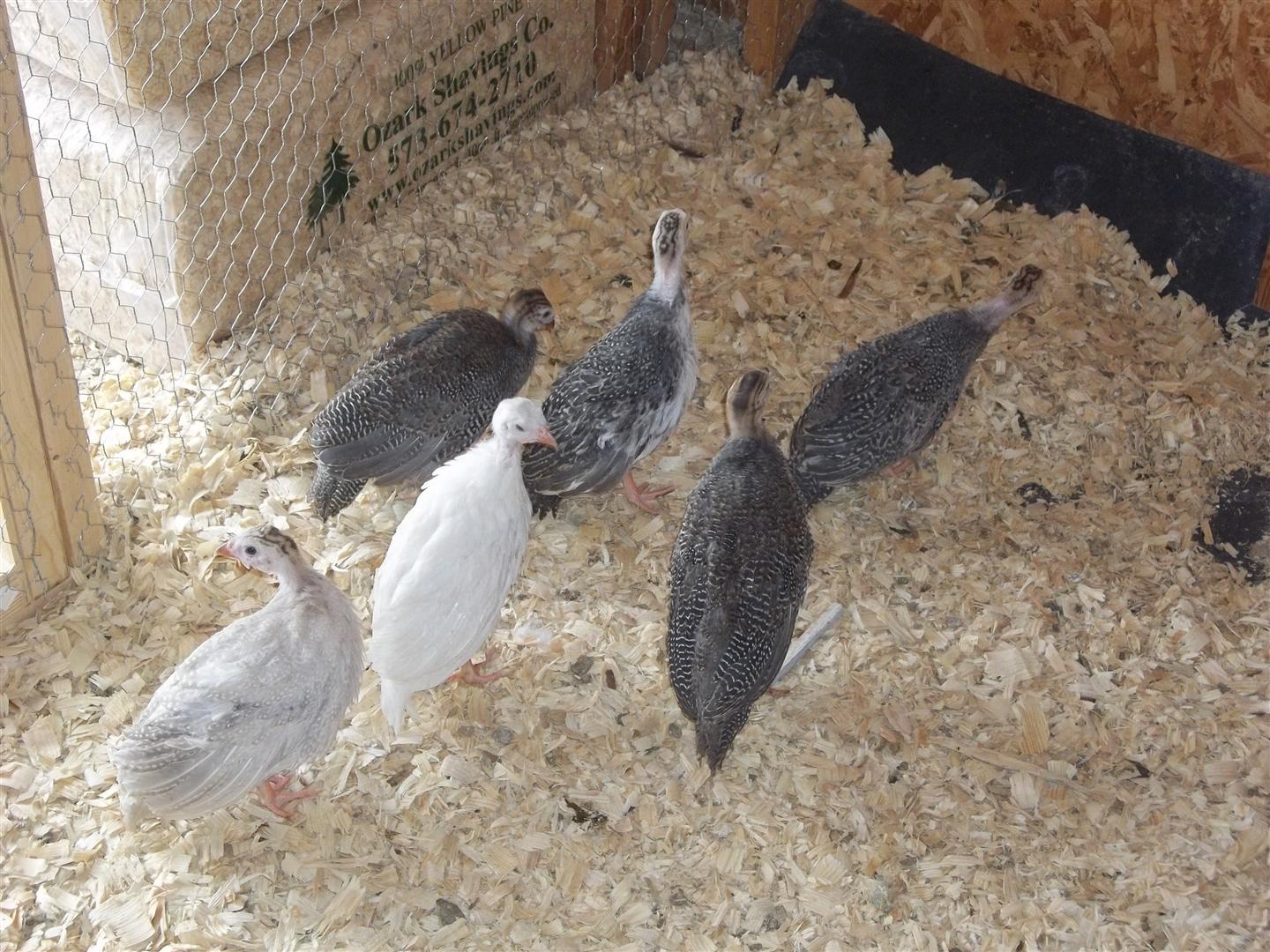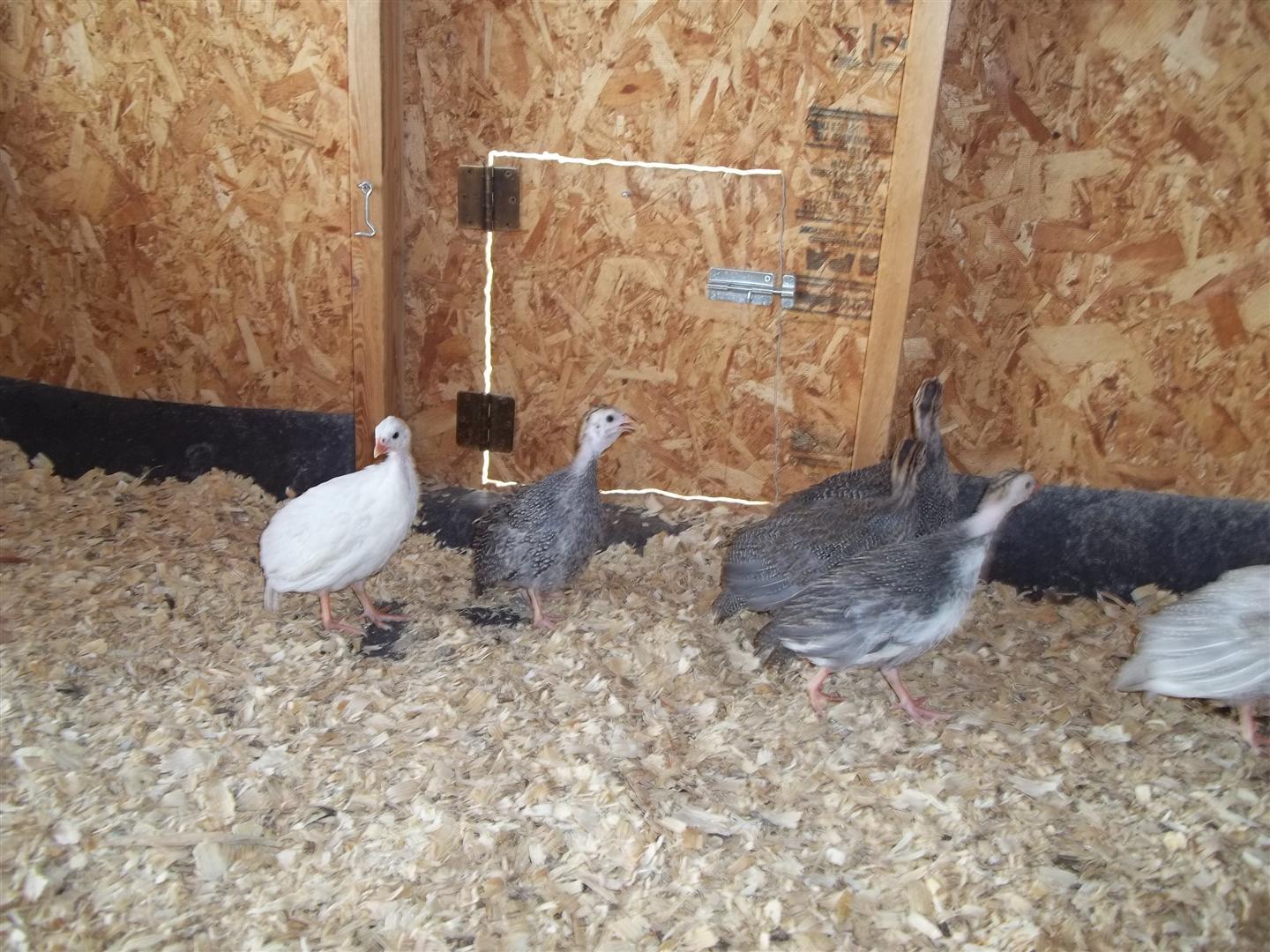 In this last picture, you can kinda see what I am saying about the throat becoming enlarged with the "buck wheat" call on the Royal Purple keet in front of the door.
Yesterday, I also picked up 3 more keets! After seeing the pictures of the Lavender guineas, I just had to add some to my flock.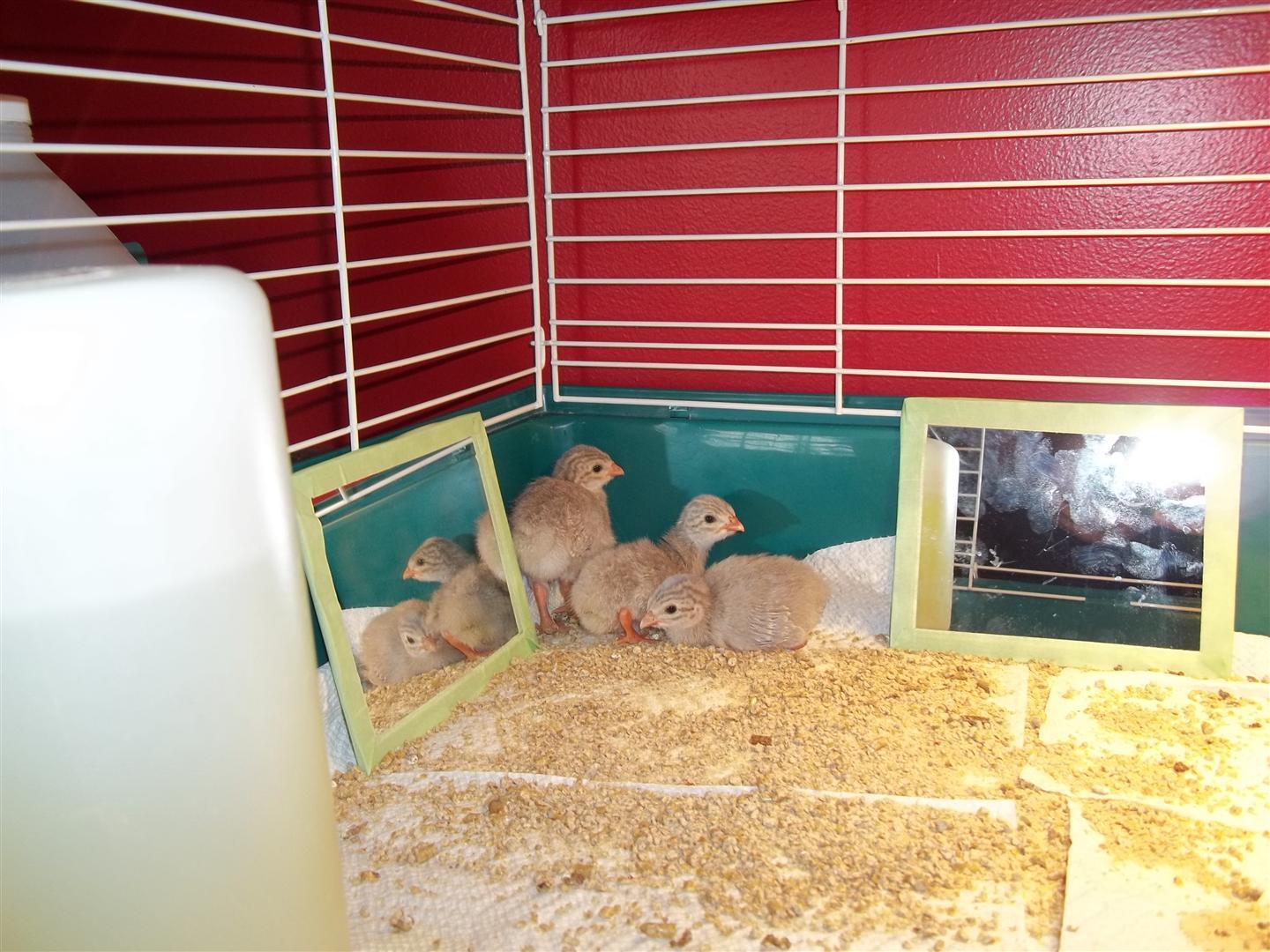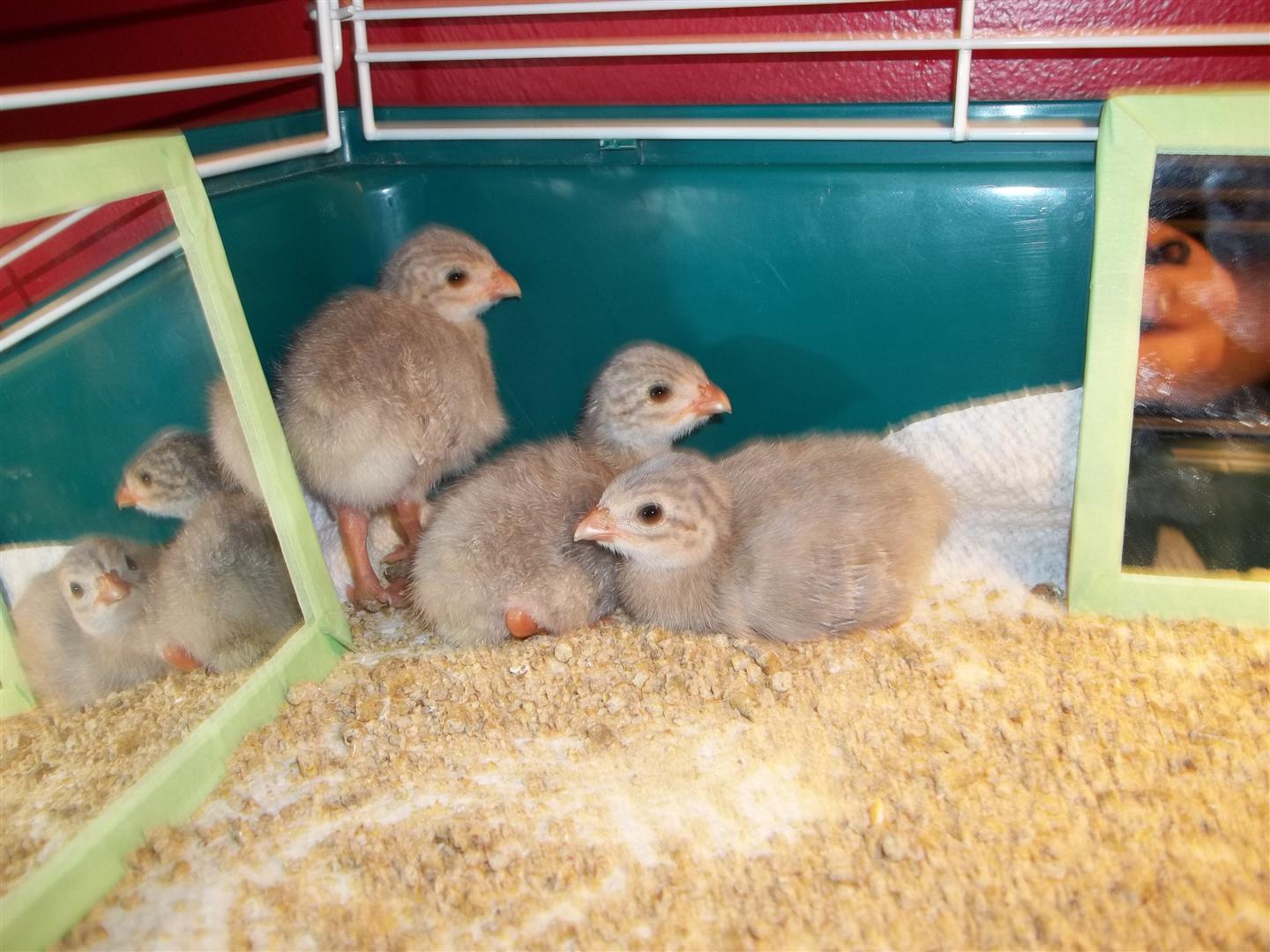 Last edited: