sadly a hawk found it's way into our chicken coop. We didn't get home til after dark and all the other chickens were in the coop and this hawk was still standing on my silkies dead body. I'm sure once it got in, it couldn't get out. My first instinct was to kill it, but after doing some research i found out these are federally protected? I really wish my dog would have found this darn thing before I did, and killed it. But I just got a broom and pushed it out of the coop. It didn't want to leave, it opened up it's wings and just laid on it's back. So I somehow go it to stand on the broom and carried it down the driveway and put it on the ground in the woods at the bottom of our driveway.. I also have a BSL rooster and hen, RIR hen, 2 americauna hens, and 2 other silkies..
Questions...
1- About these laws.. why can't we protect our livestock? I live in PA and you can't even relocate these things, you can only scare it away. and it's a $10,000 fine if you are caught killing one.
2- what type of hawk is this?
3- will a rooster fight these off? (refer to pic 3)
4- can this thing kill my larger hens? Or does it only prey on smaller chickens like silkies?
BTW it was flying around my coop the next day, and after that perched about 30 feet in a tree watching the coop. It will keep coming back. All we could do was reinforce the pen, and not them out to free-roam for God knows how long.... And the silkie, it was Fifi, my avatar.
Check out my pics..
Here it is on top of my silkie

I tried to nudge it off my chickens dead body to get it out of my coop and it fell backward and opened it's wings.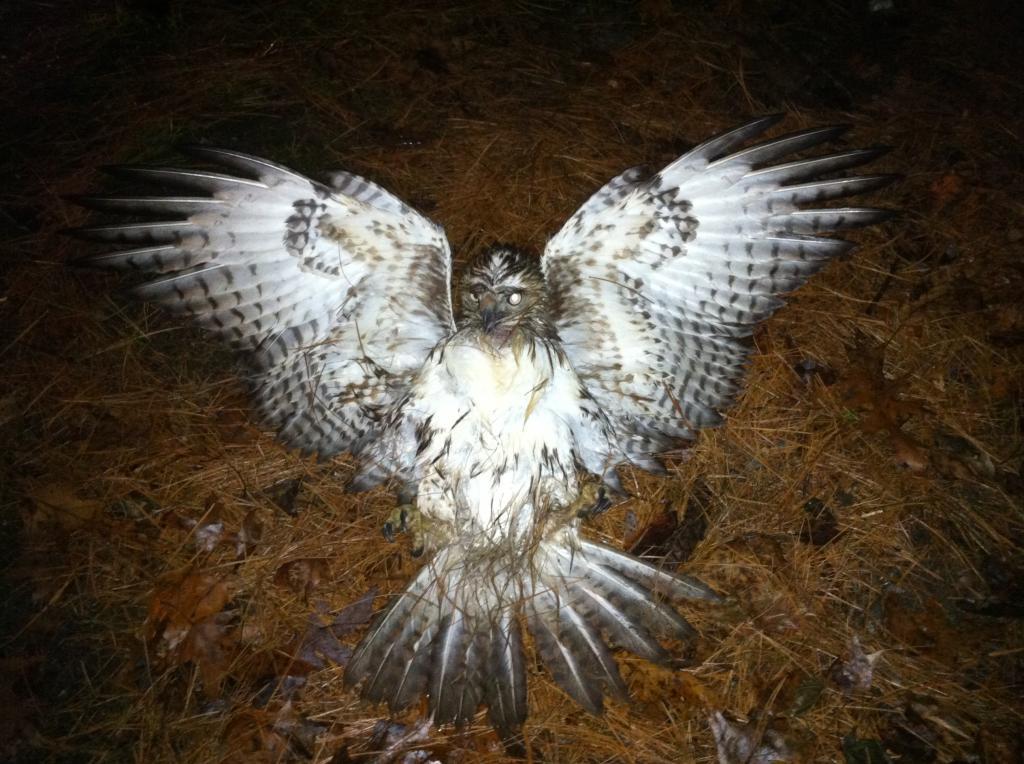 I think there are some feathers missing in the middle of the chest.. My BSL rooster perhaps?
The only way I could get it to leave the area, carry it off!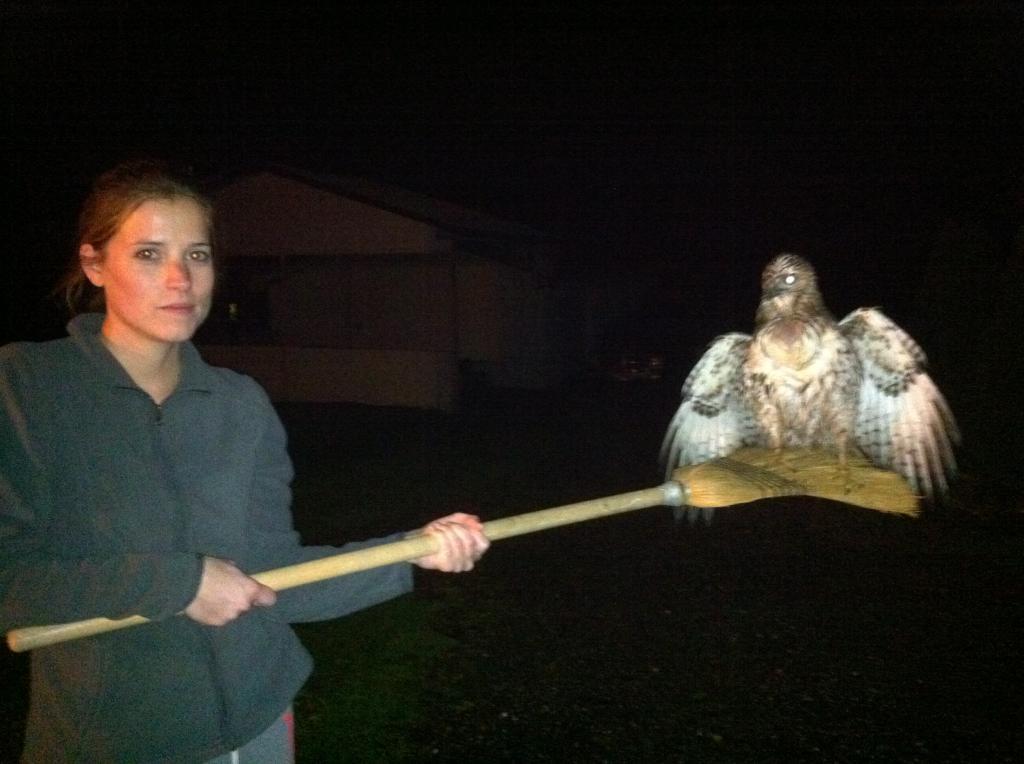 Last edited: