Thank you to all who post here! I can't begin to say how many times I have looked up information on BackYard Chickens! My husband likes to refers to me as the crazy chicken lady....I started my journey with my girls in October, well, I purchased the coop then. I actually waited until April to purchase our 8 girls. They were day old chicks and I think it is fair to say I was the typical mother hen. I set my alarm during the night so I could check the temperature of their area, make sure all was well and I spent hours on the internet looking up everything relating to chickens. My girls stay in a secure area while I am at work. This area is attached to their coop, I attached hardware cloth around the bottom, also as a skirt and the pen is covered. I installed a ring spotlight camera with motion detection and a siren (that I can activate from my phone)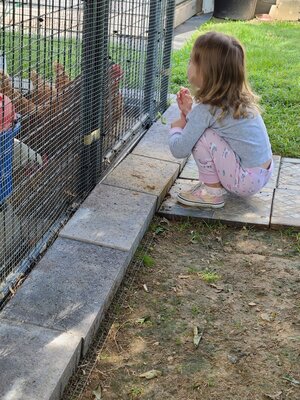 and Sasha our pup who keeps an eye on them. The second area is an old 10' x 20' dog run that we modified.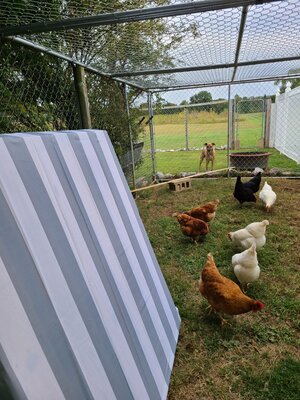 This is where they get to hang out after I return from work. It has chicken wire around the bottom to keep their little heads in and is covered with wire panels. We have raccoons, hawks and coyotes in our area. This guy likes to hang out on our roof from time to time which is why we covered their runs and I don't let me out in the fields.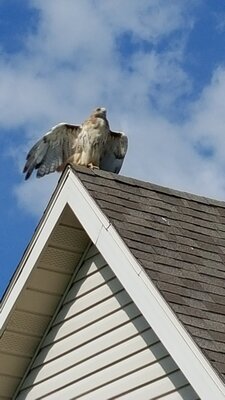 The next project I would like to work on is a walk in chicken coop and a chicken tunnel to a third area on our property.