O.k. I have heard that some ways to sex pullets from cockerals are:
Cockerals:
Darker color
Tail feathers are more curved
more redened and developed comb
Thick legs
longer legs
less feathered out
etc
Pullets:
Lighter colored comb
Less developed comb
Skinny legs
Shorter legs
more feathered out
etc
Well, I have two RIR's (they could be production reds, already been to to that conundrum). They seem to have an equal amount of female and male traits. (Descriptions are on the bottom of pics, not on top) Here they are: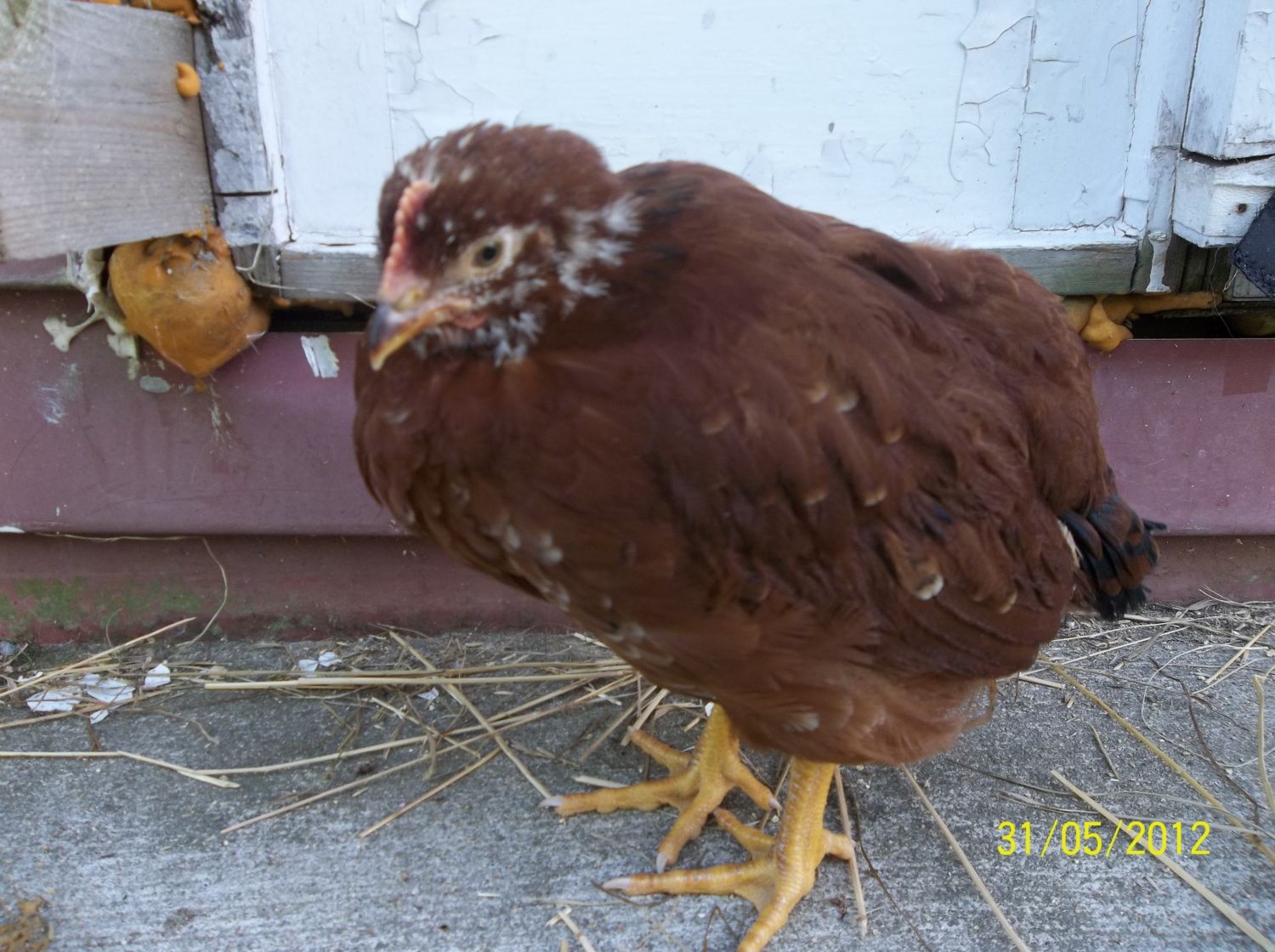 (The two above pictures are the same chick) This one has a darker colored tint to it but is also more feathered out than the other. It has a smaller comb with thick BUT short legs. Its tail is more curved than long.This one always stands above the other when sleeping. It is always calm and can sit on my shoulder for hours. It may look bigger but it not nearly as heavy as the other one. Actually this one is quite light. It has more feathers than fat.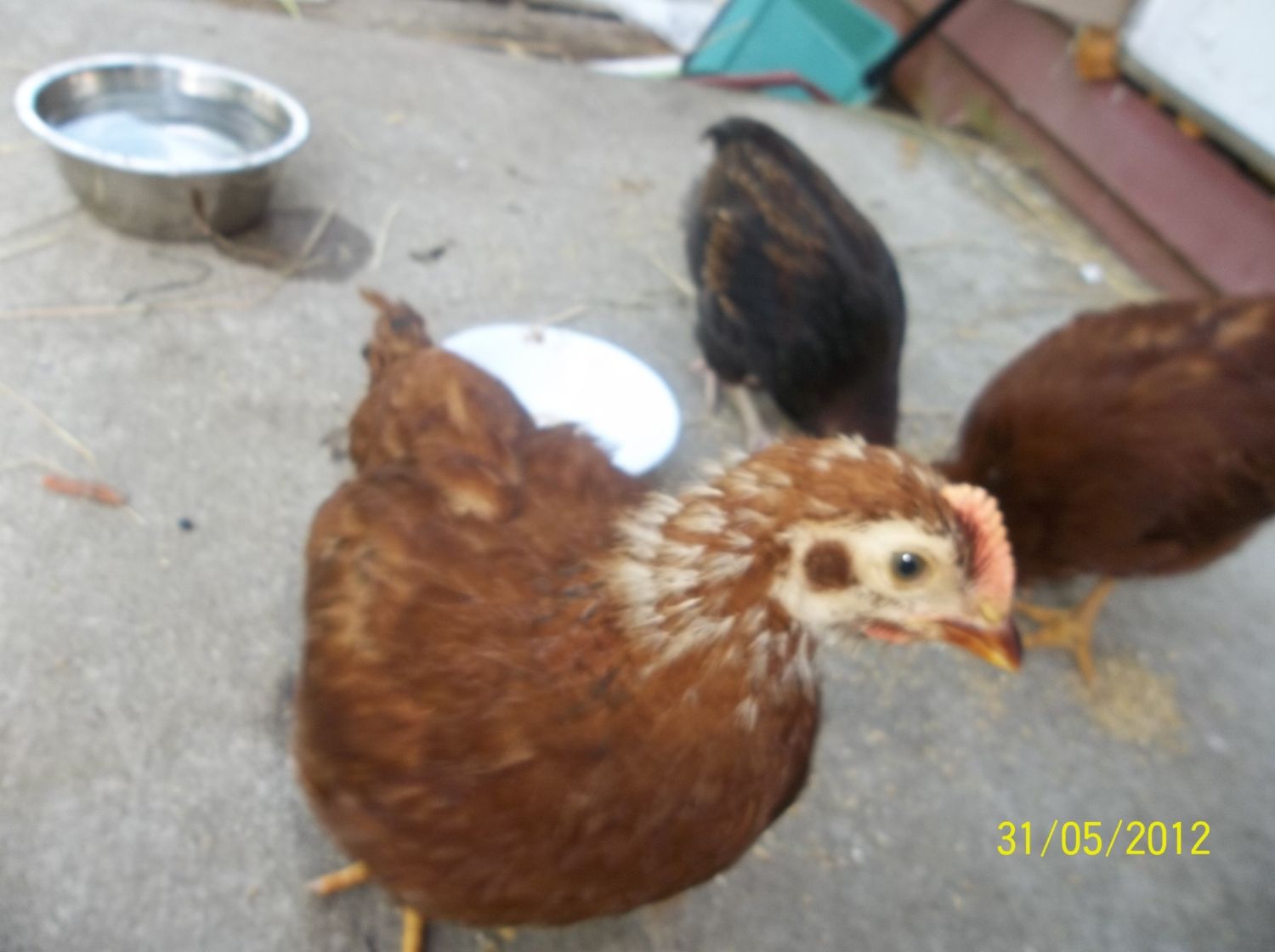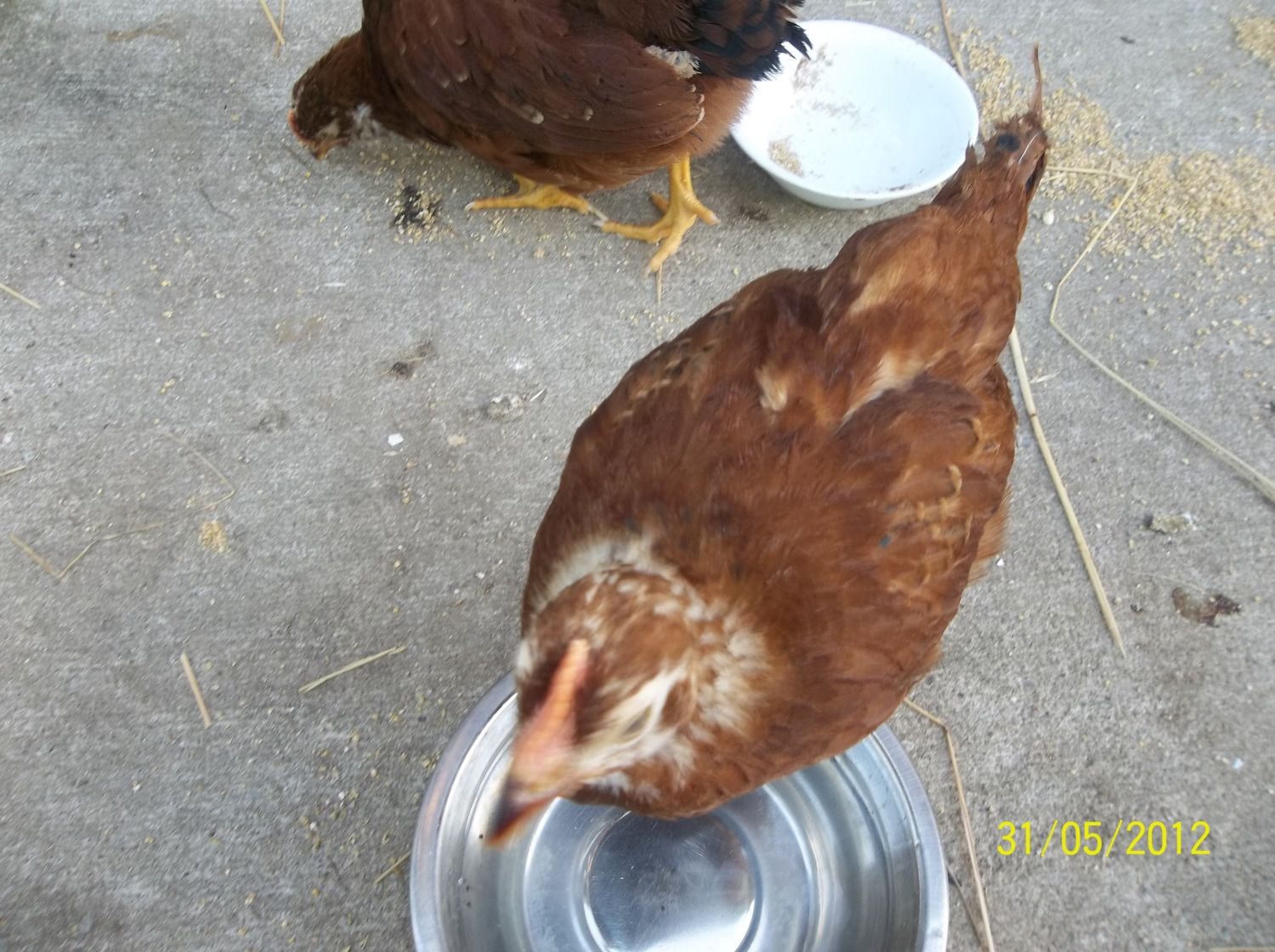 This one has a taller comb but is less feathered out. It has long BUT slightly skinner legs than the other. It is slightly lighter in color. This one is much heavier even though it looks smaller than the other. Its tail feathers are pointed out and are not really curved. This one is not all that happy when he/she is picked up.
Here are a few more pics of them: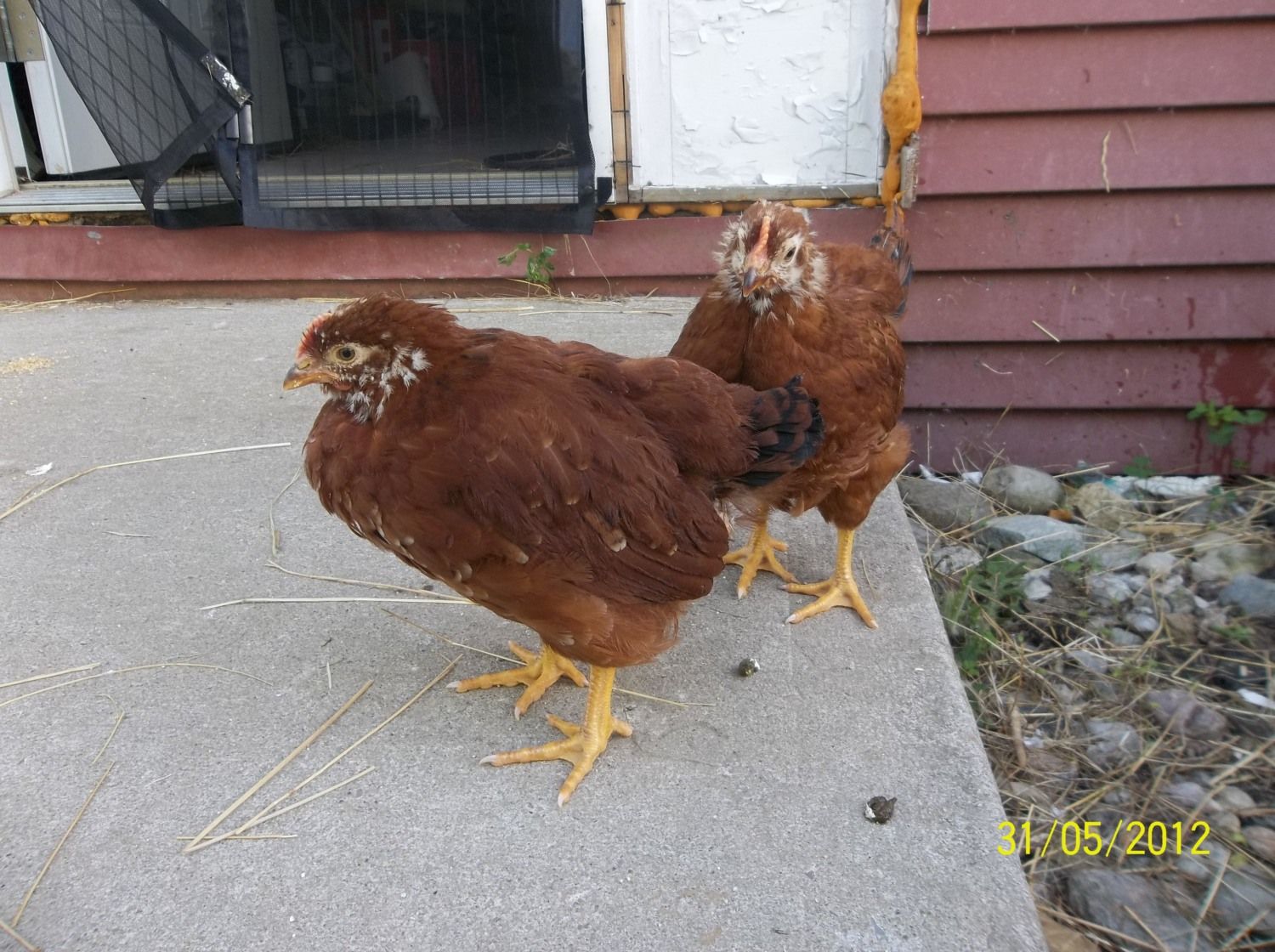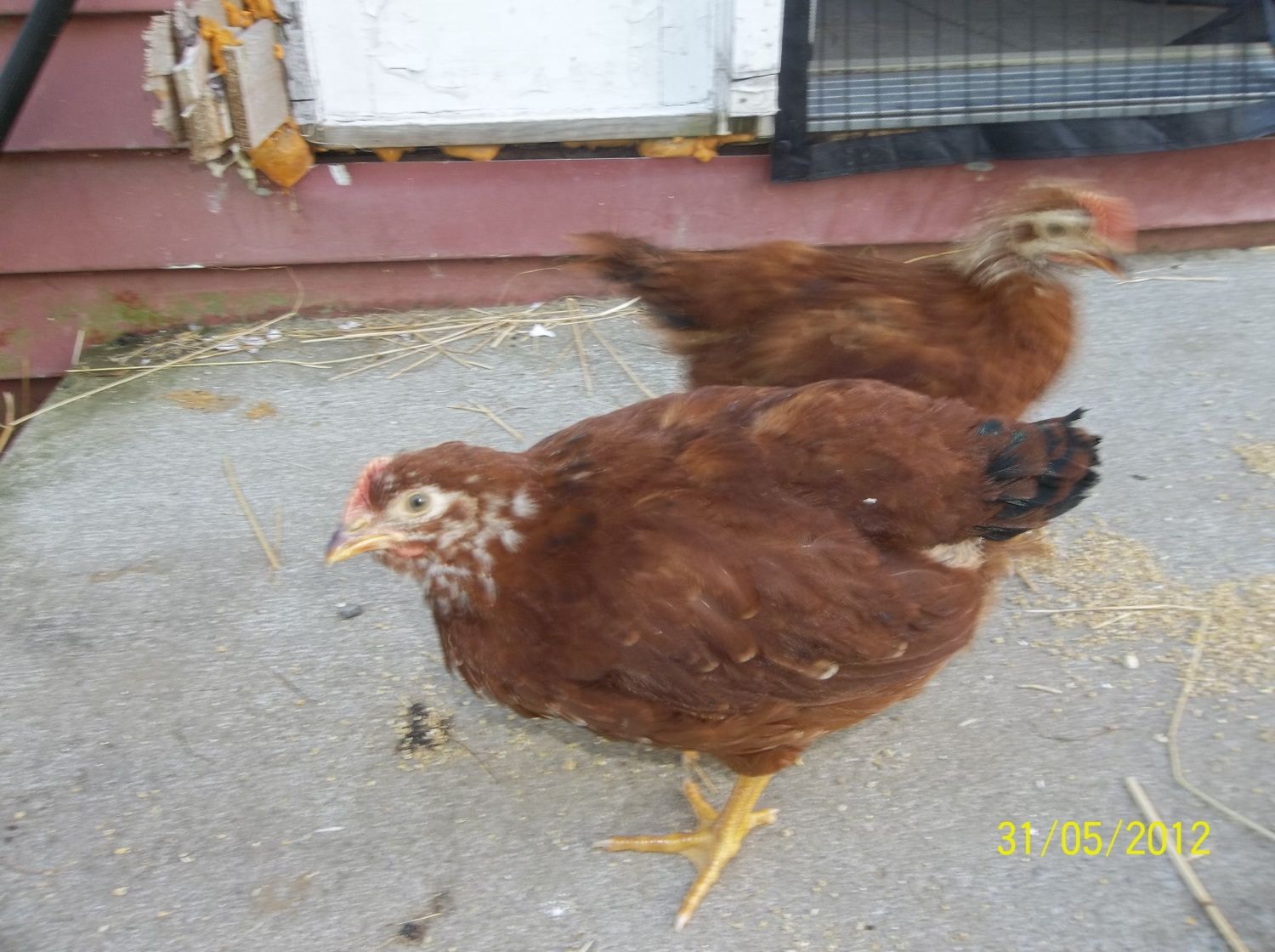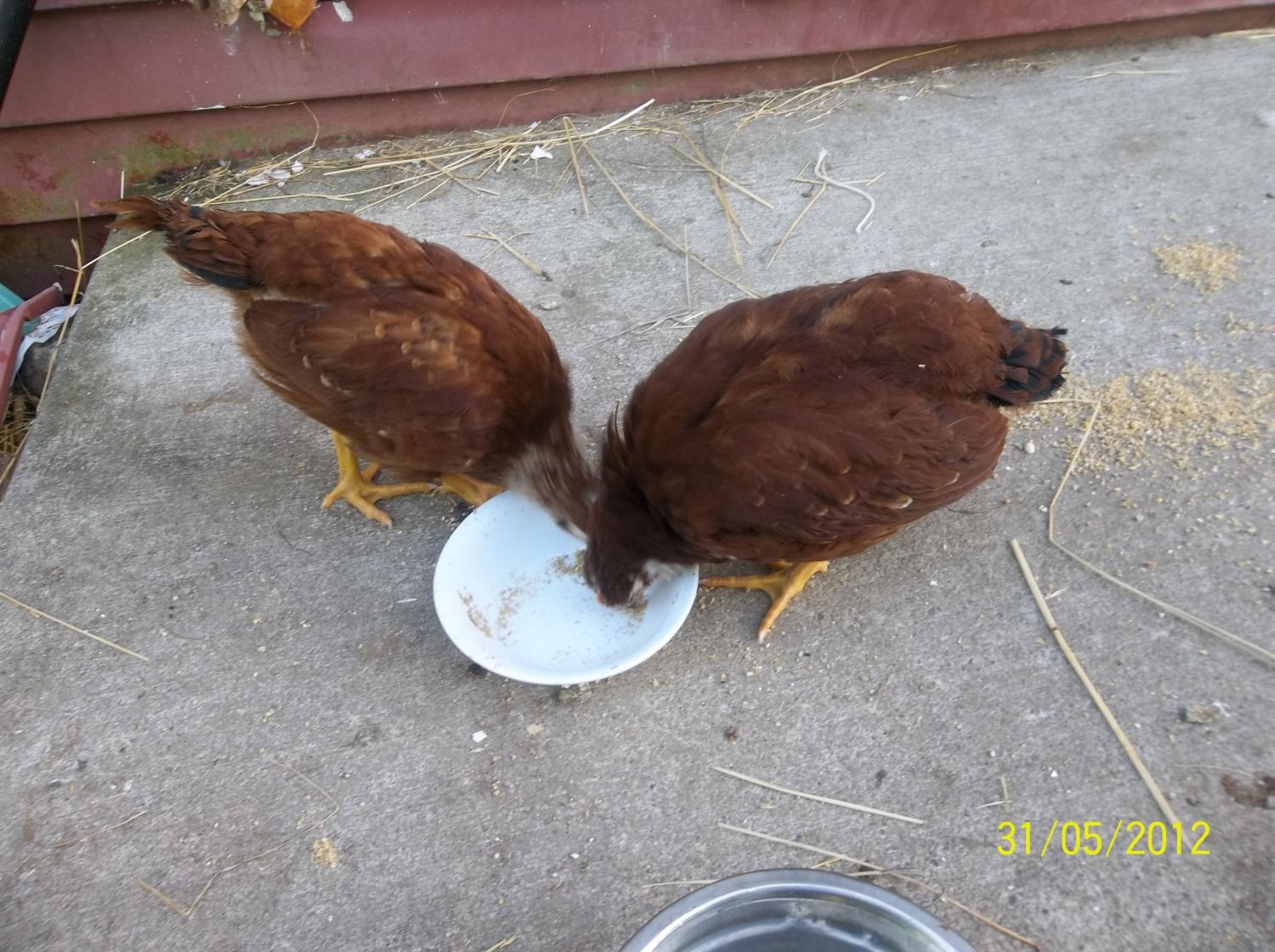 Does anyone have any ideas. I really would like to find out so I can name them and decide what I'll have to do.
Last edited: