A. I was thinking that this guy here was a Phoenix roo, but the comb doesn't look right. So now I'm thinking it's Yokohama, but not sure. What do you guys think?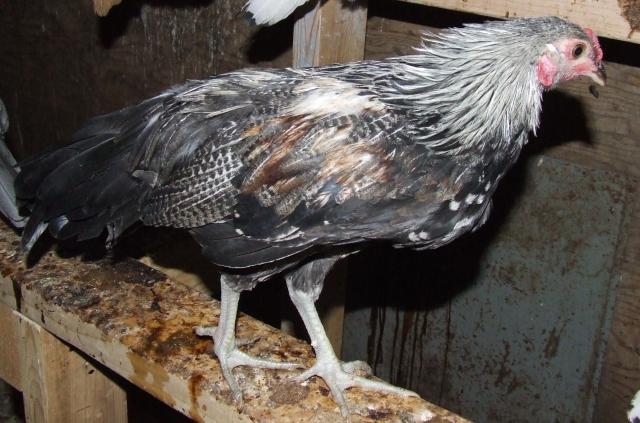 B. These girls here are banties. But I can't figure out which kind. They are really black in color, and you can see the blue colored earlobes. Anyone have clues?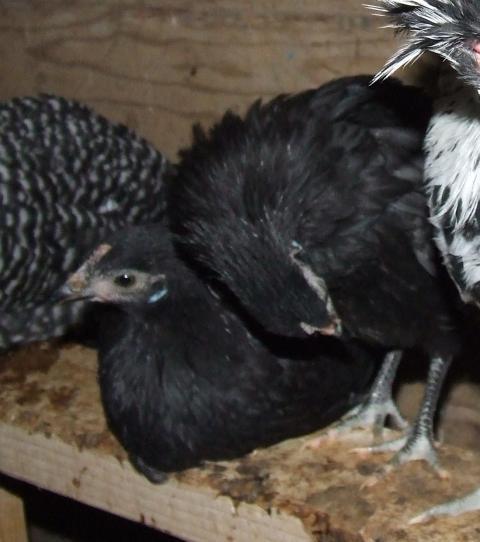 C. And, is this a German Spitz Roo? He looks rooish to me.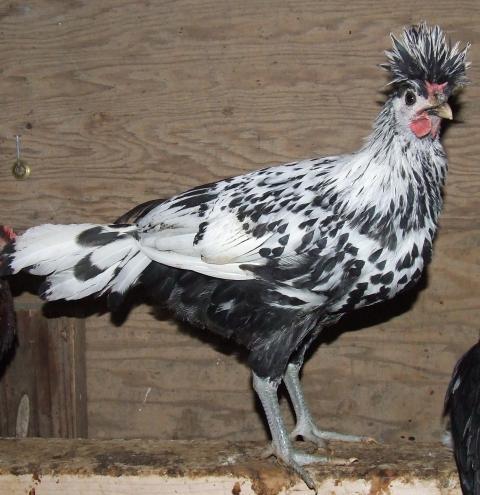 D. How about this guy? He doesn't have the prominent split spikey comb like the one above, but I'm suspecting it's a roo. No crowing from either of these two though.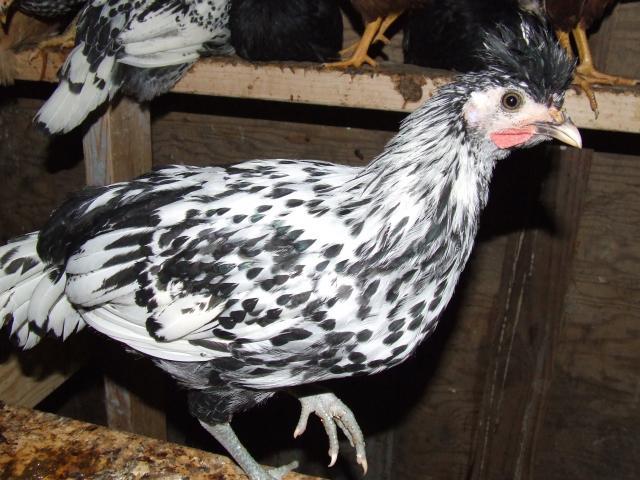 E. And what breed is Tony (Stark)? He is a bantam roo. He's not black, he's more like a blueish gray. Any help?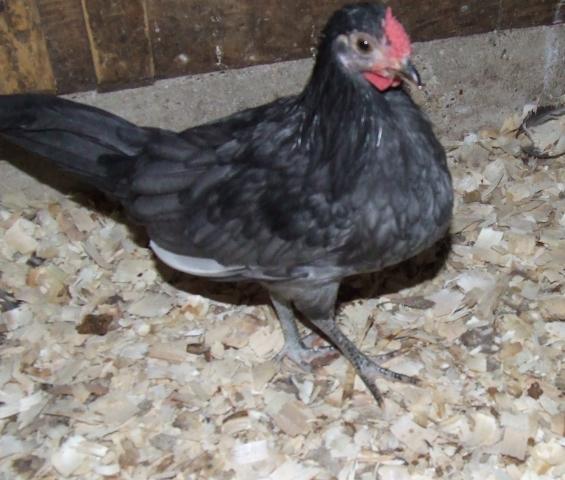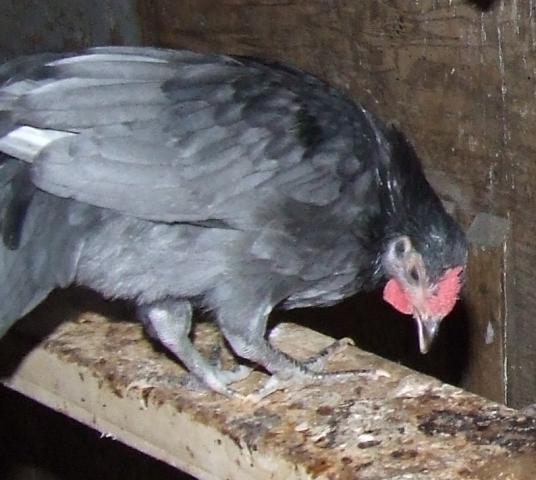 Thanks for all the help! I will really appreciate it.