I have eleven chicks, but I am most interested in figuring out breed, and I am guessing it is way too early for gender. Thanks in Advance.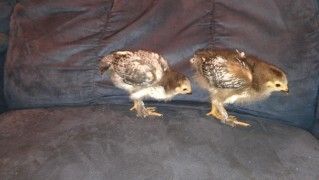 These are the "twins" according to the kids. Obviously same breed, and I am assuming that one will end up male, one female. I am a novice, and so I am hoping for some ideas.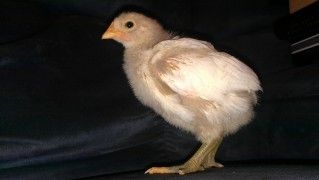 This is another of the chicks, and the green legs strike me. He/she is different from all the other chicks.
They were all hatched from a bath of eggs from a "Heavy Breed" assortment. They hatched the 24th and 25th of April.