So I'm pretty new to chickens and got these guys from a pet store. I tried to pick one that all looked different.
Dark solid brown head, dark feet. Someone said maybe speckled Sussex? Would be cool but I'm not counting on it. I choose him cause he was the only one with a solid brown head.
Grey feet, grey around beak and eyes, slight black coming in on tail and wings. It stood out from all the other white chicks.
Black with white dot on head, grey feet, wing feathers black with white tips. Guessing barred rock?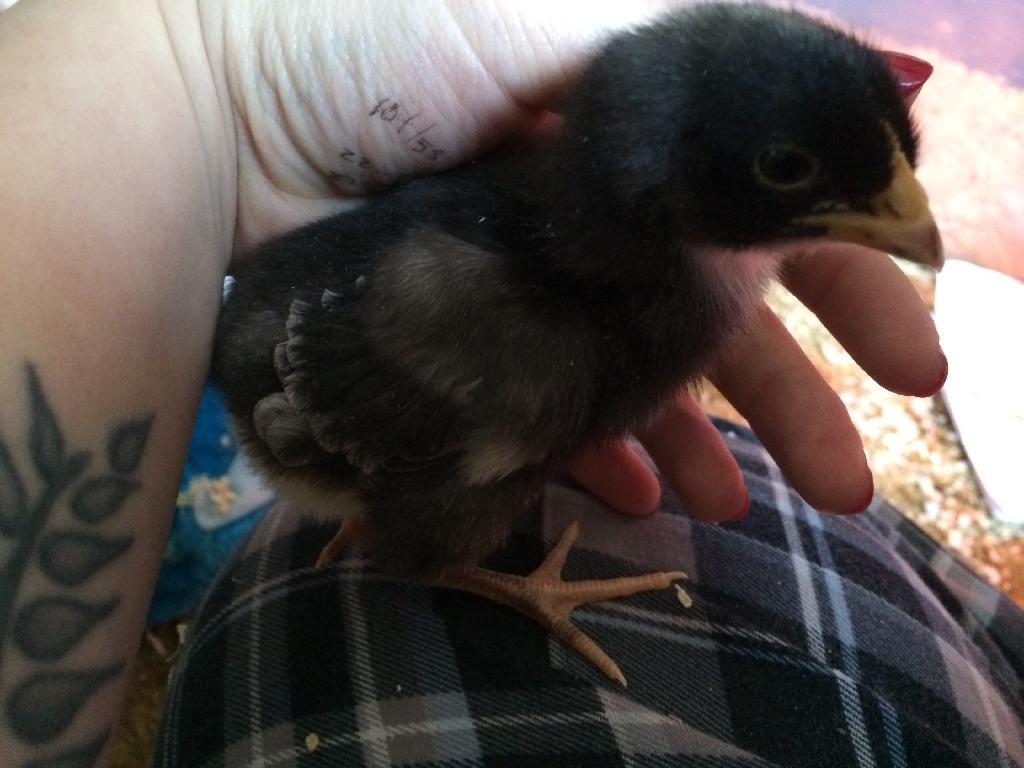 Striped head and body. Orange feet.
Three if these. I'm guessing leghorns.