We started last Mother's Day with 4 chicks (2 RIR, 2BS), My DW added 1 more of each the next day. We started the coop construction after much debate over what we wanted. Then the girls like to roam around the back yard, but sometimes out of ours and into the surrounding woods and neighbors yard. SO then the fence building began. After enclosing 3/4 of our back acre (so they could stretch their legs) they were happy. We moved them after Gustav, (when a 40' pecan tree threatened them and our barn). After we lost one to a Cooper's Hawk we put in the overhead netting and ribbon. Now our flock has outgrown their home and we need more room. So our little 4x4 is going to be moved for the babies and subsiquent babies and the big girls are getting an 8x10.
It is amazing how a mother's day gift from our son and DGD has escalated to this:
THE FRONT AND INNER RUN: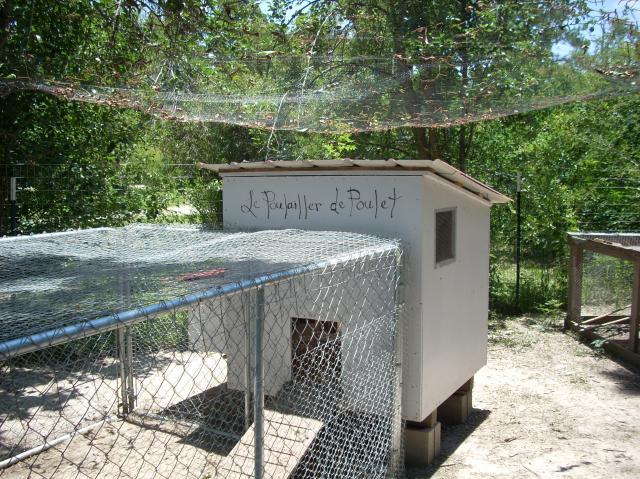 THE SIDE:
MY DW IS SOOO TALENTED: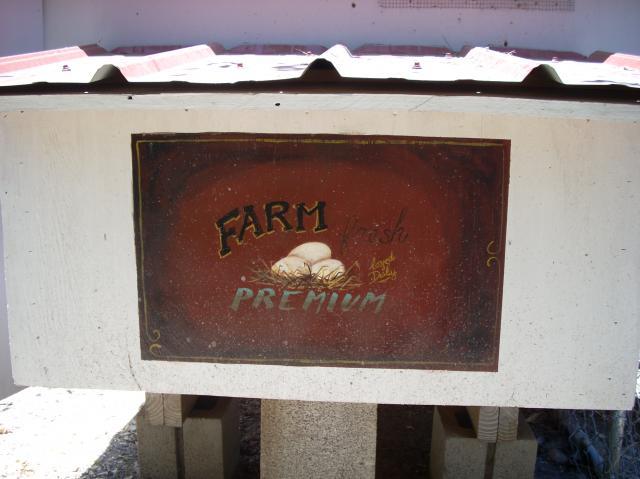 THE BACK: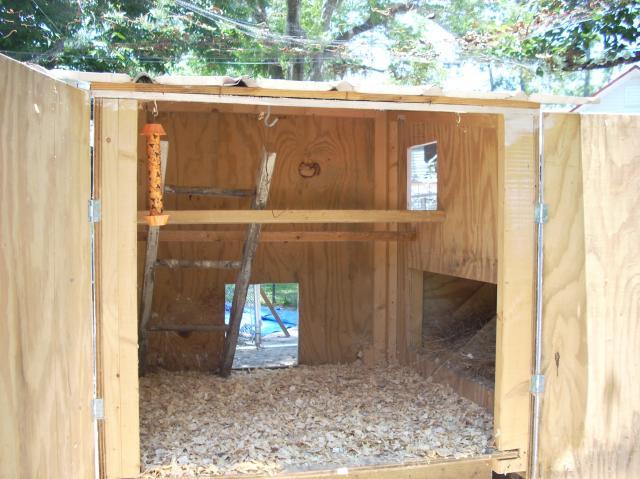 THE OUTER RUN AND THE BABIES RUN: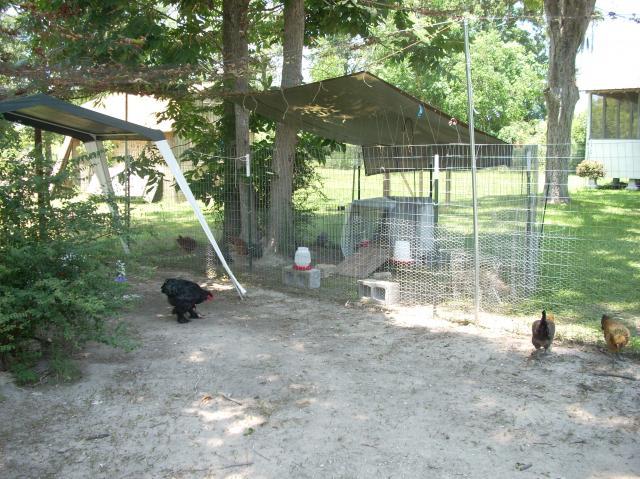 THE OUTER RUN FROM THE GATE:
they love those bushes!
AND FINALLY, THEIR BACK YARD!: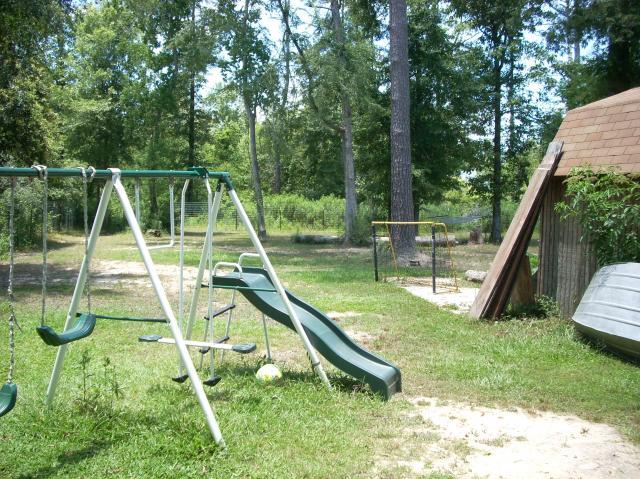 Last edited: