I have a wealth of materials on my 40 acre farm. I am planning to convert one horse stall in an empty barn into a coop. The stall is 12' X 10' and the walls go up to about 9' which is shy from the rafters by about 12 - 16". I have enough OSB to close in the ceiling rafters. I have 5/8 bars on two sides of the stall that I am planning on enclosing with used plastic panels from some old barn doors so the drafts are minimal. Today I found All kinds of plastic netting in the rafters of the garage. I have 1"X1" X 40" plastic fencing that looks to be pretty heavy gage. I also found some other plastic netting that is shaped like traditional chicken wire, although the openings are smaller than chicken wire. I also have about 20 feet of rabbit fence. Could I use this netting as an enclosure of the rafters and down to the side walls? The barn itself has doors at both ends and I have seen some mice and birds around but that is it. I'm going to use fabric wire mesh around the lower 1 ft of the walls and another foot under the very heavy rubber horse mats to prevent any critters from borrowing in.
So Maybe I can just use all of this mesh netting to enclose the stall since it is already part of the barn. I am trying to use all materials already here and save myself some $$$.
I have made some sketches of the stall walls and ceiling in excel, but I can't find a way to attach. I can email them if you need to take a look.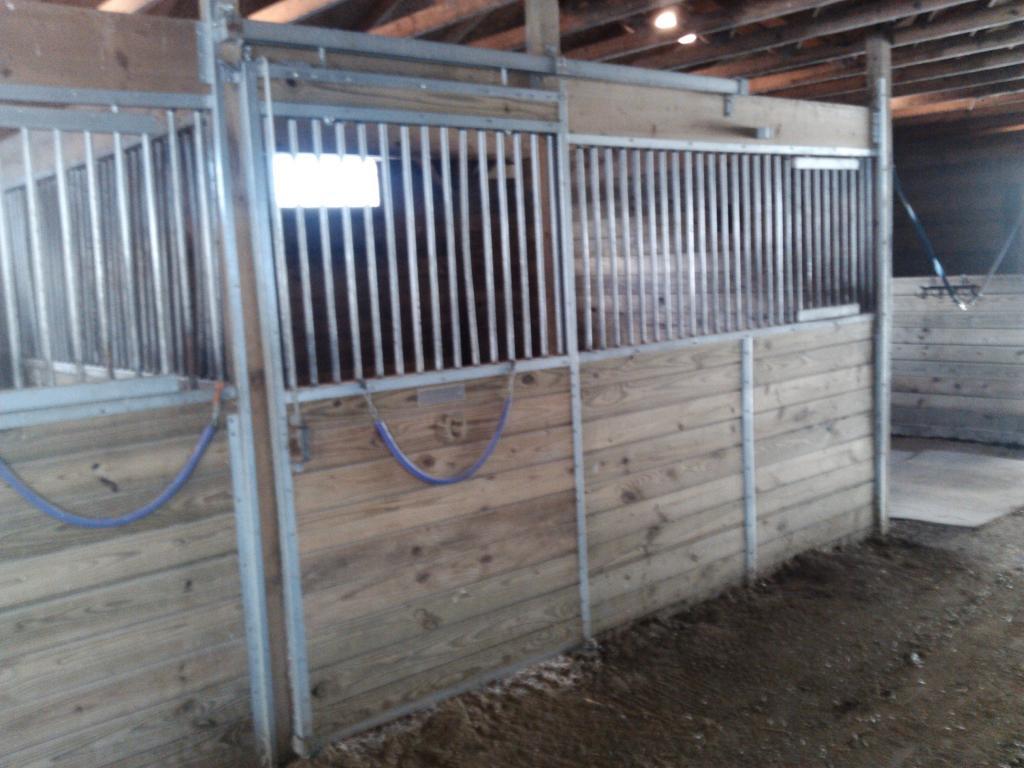 Last edited: