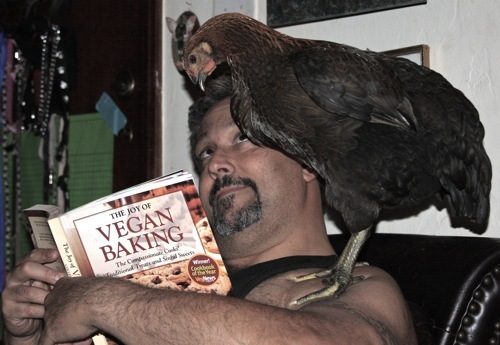 . . . because really who DOESN'T sit at night in front of the T.V., leisurely paging through their vegan cookbooks, with a giant chicken on their shoulder?
but please, forgive and indulge me for i honestly cannot help myself! i'm practically bursting with enthusiasm (or perhaps that's just tonight's dinner?) for my newest chicken friend.
in fact it's rather like i am a new parent, rabidly forcing both friend and stranger alike to gaze at pictures of their (rather average looking) infant and expecting everyone to oooooooh! and aaaaaaaah in the sincerest appreciation.
oh love. oh glorious glorious chicken love which, with hardly even a flap of one seductive wing, can transform the seemingly mundane into the sublime!