But now I'm not too sure. By two weeks (looking at other pics) there is obvious white in the feathers coming in (like with my Barred Rock). But after taking some close up shots of her today, I see brown striping! She has a dot on her head like a Barred Rock or Dominique, but no white. Any suggestions on what my little one might be? Could she be a Black Copper Marans? I don't recall seeing any Black Copper Marans chicks with dots on their heads. But she also looks like she might have a little brown around her face. I have another Marans chick who's a lot bigger and is feathering out quicker than this one (maybe a rooster?) and he/she looks nothing like this little one. If it turns out she is a Marans I'll have to give her a new name. She's currently called Kit but that is definitely not French enough! My other Marans is called Paresseux; it's French for lazy.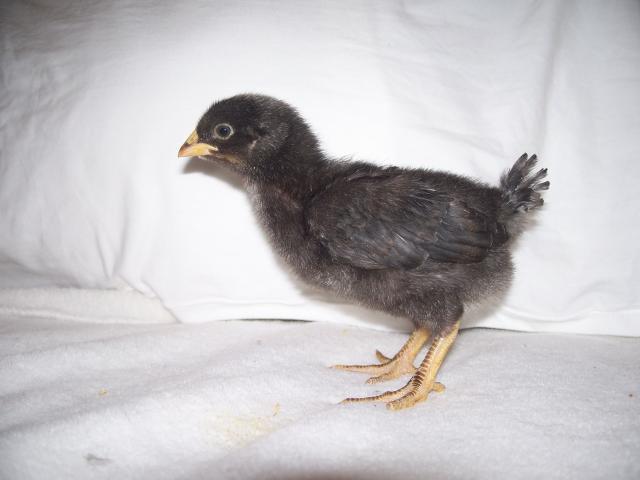 That's the side view of her. Can you see the brown striping?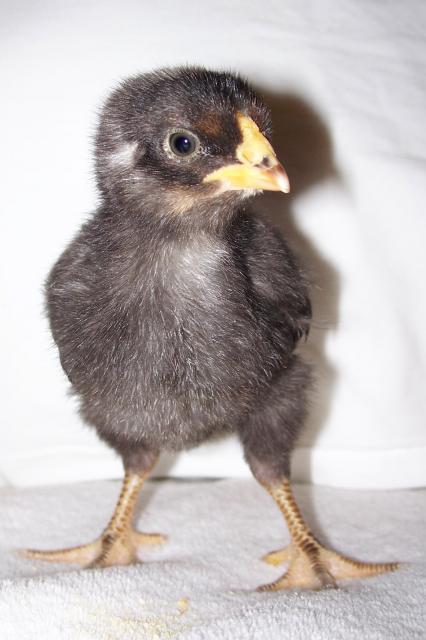 Brown on her face.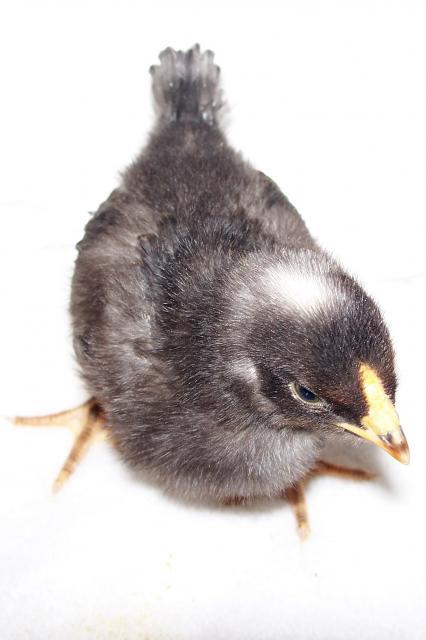 And there's the infamous white spot. Thanks in advance everybody!