This little mille fleur d'uccle is 5 months old today (20 weeks). I kept it thinking it was a girl but now I have my doubts.
It acts aggressive to the other girls. And then it's getting these pointy sex feathers. The majority of the pointy sex feathers are on one half of its body. So, is it a slow-developing roo? Or a pullet still? Any input? I would really appreciate it!
No crowing, but then, none of my roos that I've kept up to 5 months have ever crowed. I live in the 'burbs & chickens are illegal so I could get in alot of trouble if I had one crow.
Here is the side with some sex feathers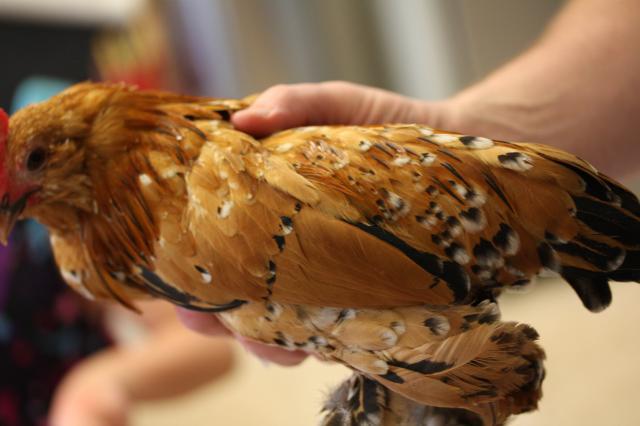 and the side with less sex feathers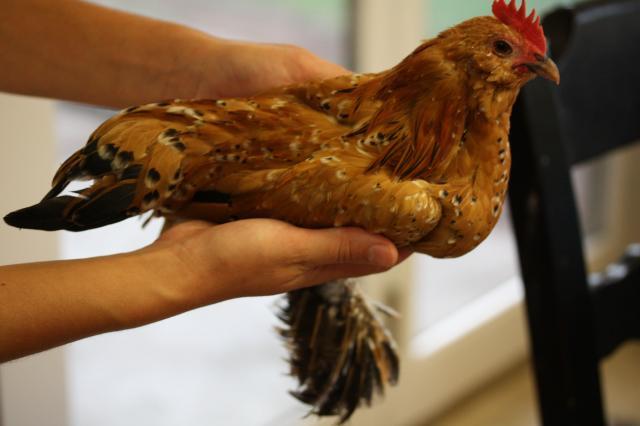 what do you think?