Cows, Chooks & Impys - OH MY!
14 Years
Nov 9, 2007
28,913
416
681
My mama says that some of you humans are making fun of me because I'm a trahma. Mama says I have nothing to be ashamed about. Mama says I should be happy I'm a trahma. She says I should be proud of my brahma heritage and *okay* with my turken half. Mama says I'm beautiful and unique and not to listen to all you folks. She says you're just jealous cuz she has trahmas and all your have are ordinary everyday chickens.
My name is Sally. I'm a trahma and darn proud of it! So down with all you trahma haters!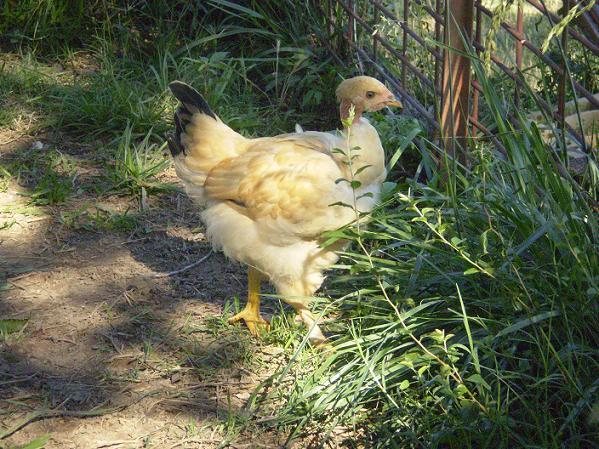 OH and my sister Polly is cute too, even though she didn't get my slightly feathered legs