All of my chicks should be Columbian Wyandottes. Below is a picture of one that I'm growing to believe is a male. The chicks are either yellow, yellow/gray mix or very dark, almost black. My first question is, is the below picture the start of the comb? My second question is, are the black ones consistent with male Columbian Wyandottes?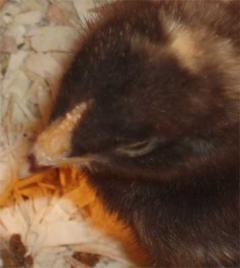 Are the little bumpy things the beginnings of a comb?
[/img]
Examples of variations of the chicks.
Any help would be appreciated.