...but is he really a roo?? Pot Pie, my 14-week old BO, appears to be experiencing some gender confusion. I got 2 BOs from the feed store at the same time, along with a BSL and a RSL. Pot Pie developed a comb and wattles much earlier than his sister, at about 5 weeks, and has always been the dominant one of the bunch. He started crowing regularly last week, and is mildly aggressive toward me when I first enter the run each day. However, he is also doing this weird thing in the coop where he starts digging around in the nest box or in other corners of the coop like he's making a nest, and settles in facing the corner with his tail feathers high in the air. The whole time, he's making a low clucking/purring sound. It looks just like all the photos I've seen of hens laying eggs in the nest box. He also doesn't try to mount the other girls, won't call to them if he finds a treat, and generally just doesn't act like what I've read a typical roo should act like (aside from the mild aggression and crowing). Those two things make me think he's a roo, of course, but I wonder if I should wait a bit to rehome him since he, on the off-chance that he is actually a she, isn't of laying age quite yet. Here are a couple of very recent pics so you can see what he looks like: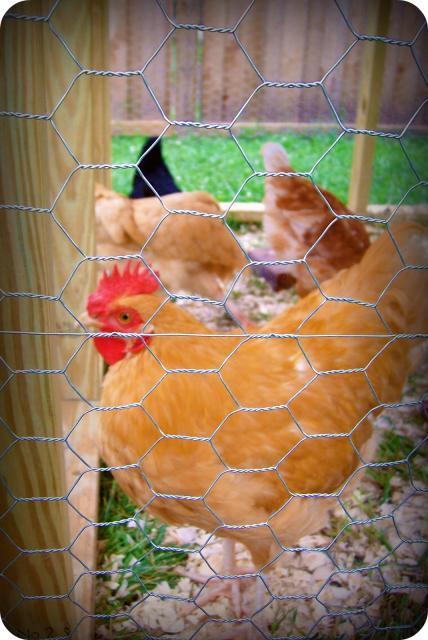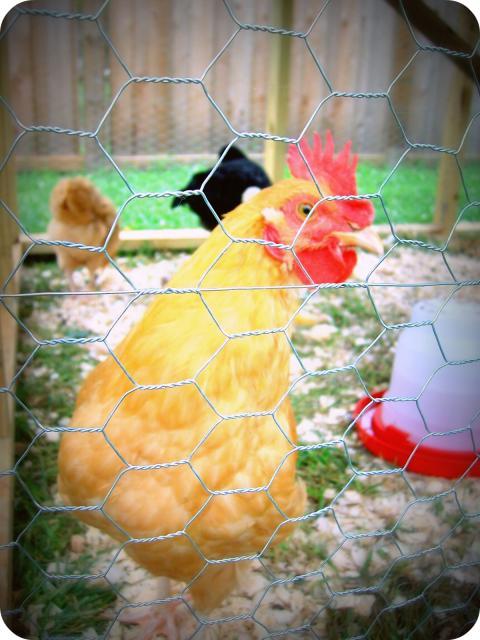 Is this nest digging thing typical roo behavior? Is my rooster just confused? Is it possible that I actually have a hen, and once she starts laying eggs, her hormones will calm down and she'll stop crowing? So many questions! So much confusion!!
This is my first flock and I really don't know what I'm doing, so any advice will be greatly appreciated. I don't want to get rid of Pot Pie if he is a she, but roosters aren't allowed in city limits here and I don't want to wait too long to rehome him if he is indeed a roo. Thanks in advance for your help!!
Molly