I am being worn very thin and about to let my flock die out because I'm so sick and tired of this. Over the two years that I've had chickens we've lost 4 to coyotes, the 4th being this afternoon. What usually happens is someone forgets to lock up the coop and they are taken when they leave the coop early in the morning. This time it was in the middle of the afternoon, RIGHT next to the run. She was off by herself too.
I'm getting really sick and tired of this and need a solution. Our property is on an incline and is cut in half by a large creek going through it. 2 acres are cleared and the coop is down near-ish to the creek. The attacks take place in the SAME area every time down in the meadow by the coop. Our neighbor who has a coop near ours doesn't lose his chickens to coyotes and the only difference between his flock and ours is his stay up near the houses and they have a rooster. I'm planning on picking up a rooster this weekend and I really hope that makes a difference.
Is fencing in the property the only solution there is?! We'd have to put a fence across half of our property which is super annoying. I like to have the girls free range and lately they've been staying up near the house where it's safe, but I guess Flo wandered too far by herself in that **** meadow. What else can I do?
Here's what our property looks like from the deck...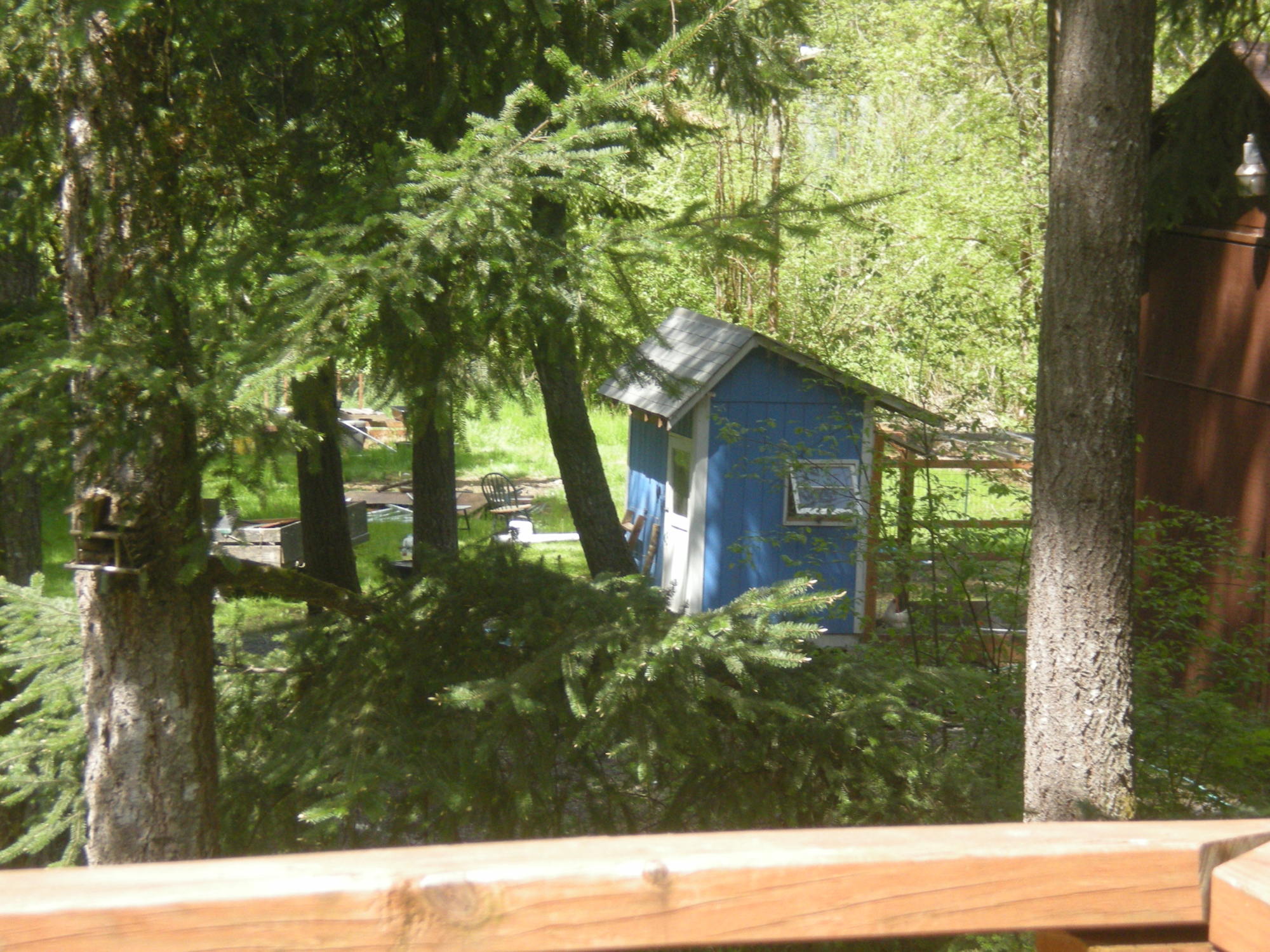 And the death trap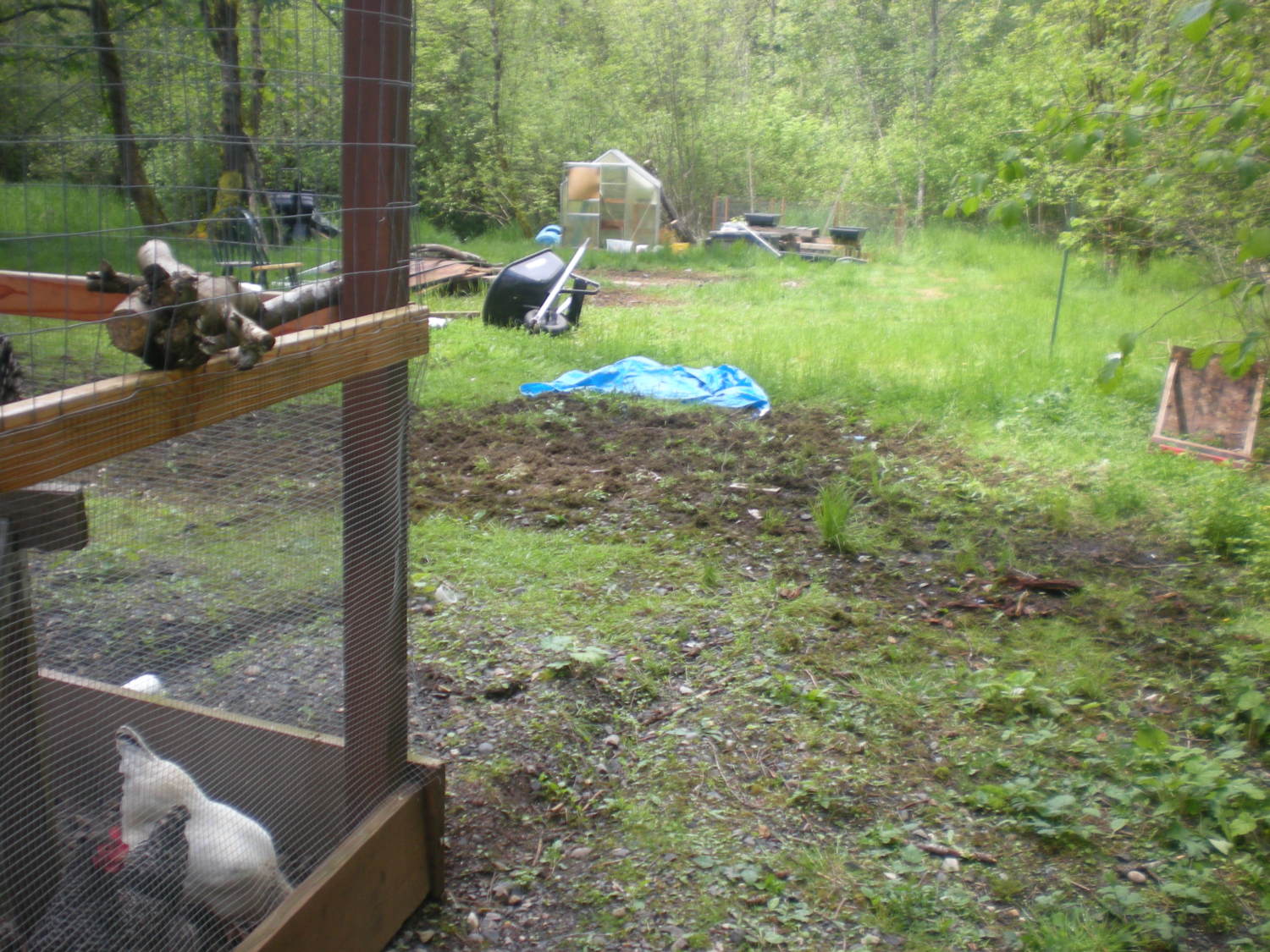 And the girl who got taken today...poor Flo