Hey all,
I have the pleasant dilemma of needing to expand. I've a 9x12 horse stall that I'm looking to convert to a coop. I've got the modifications figured out except for the best way to stop predators from getting in at the bottom.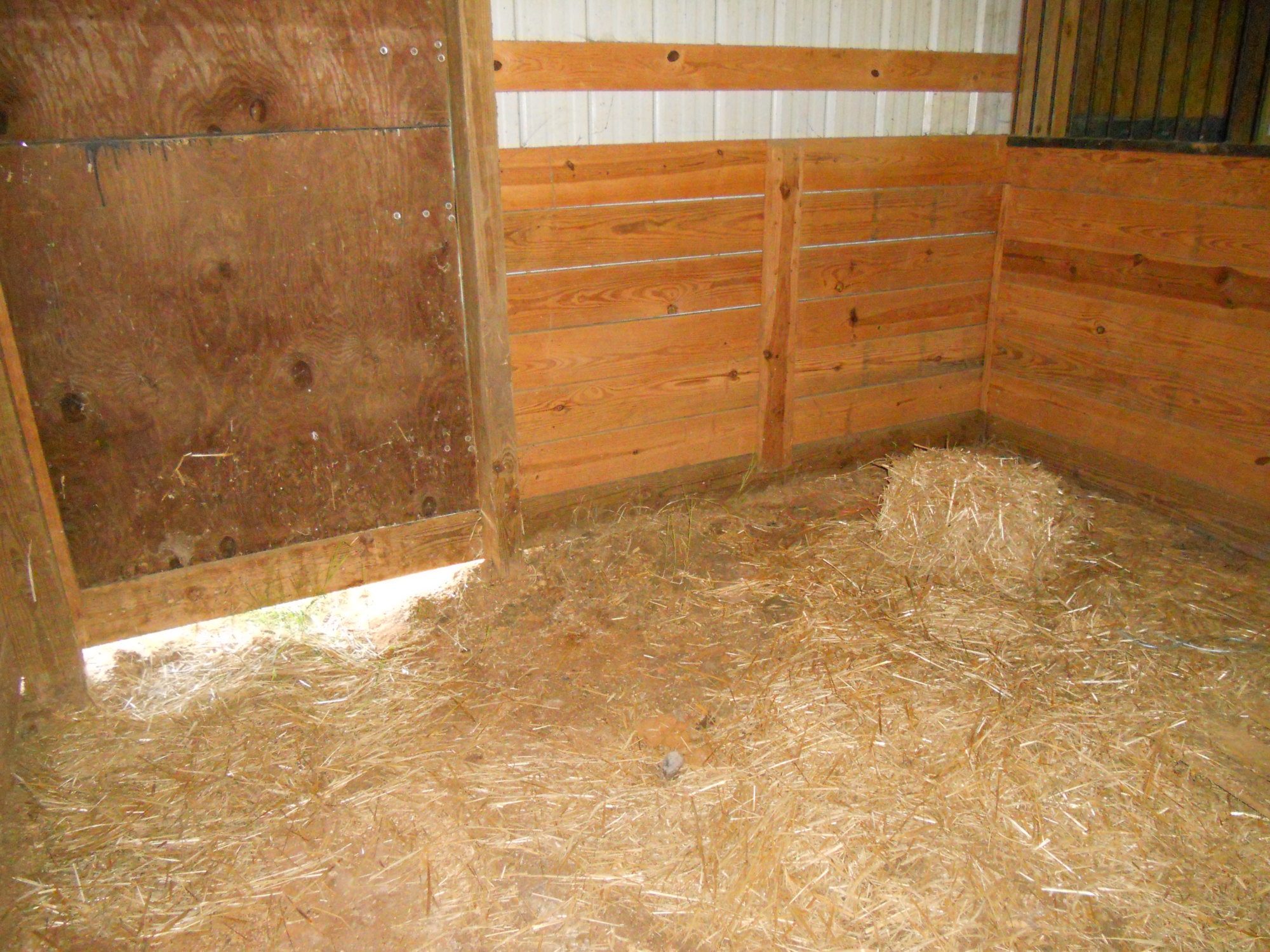 You can see the gap under the door that opens to the outside. That entire wall and most of the other walls don't make contact with the ground.
I've got two ideas but am hoping for some more.
1) Bury hardware cloth 6inches deep all the way around.
2) Make a hardware cloth floor that folds up along the edges and attach it to the bottom of the walls. This makes essentially a big hardware cloth bowl.
For #2, I'd put a few inches of dirt on top and then lay down pine shavings and straw, etc.
#1 is a fair bit of work.
Thoughts or suggestions?
----- Ed