Making Marans Great Again !!
Premium Feather Member
Nov 5, 2018
5,609
45,286
982
Anyone try the metal Poultry Nipples in freezing temps? How did they do? I know the plastic ones freeze up right at 32 but wondering if the metal ones would do better. I have Horizontal nipples in use currently that do well in freezing temps.
These in the photo seem to have the "plug" inside the waterer unlike the plastic ones.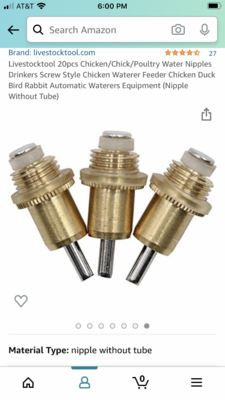 Last edited: