Still a few little things, but we moved the ladies in today.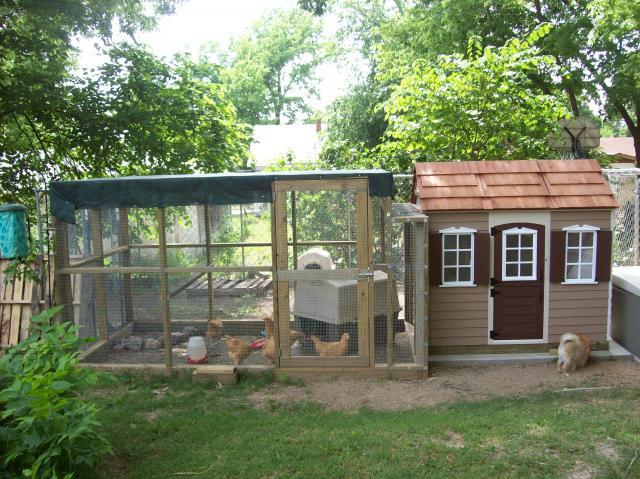 Opened the pet hole door, and they are exploring:
When time permits, I will attempt to make my own page, and possibly enter the coop contest. But for now, I'm just a bit proud of my little playhouse coop. DH built the run, then had to go back to work out of town; I've finally finished my end of the deal.