Chicks are growing like weeds! I have them on pine shavings. They love to kick those shavings into their water about five times a day!

This is my favorite one, a Dom I call "Angelina." She is such a sweetheart and LOVES to be held. Probably the only one I'll name. She sprouted tail feathers at one week.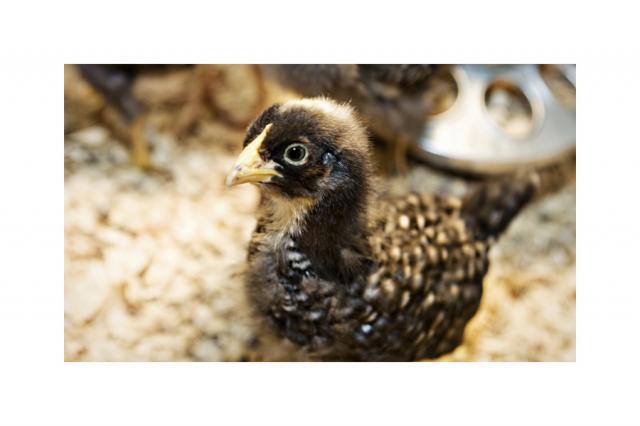 All of them seem to eat constantly. Here is one of the SS. So far the SS have been more shy of being held than the BRs and Dom.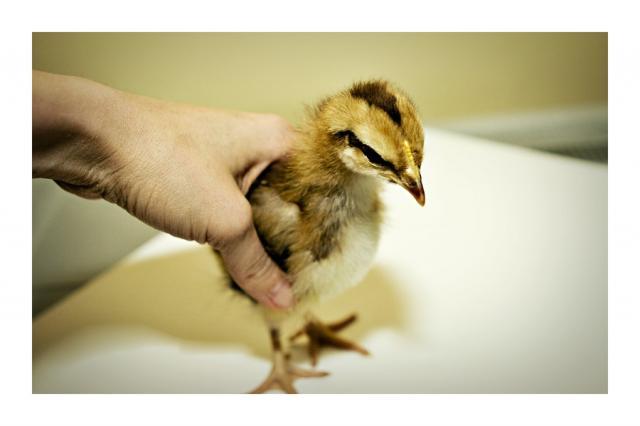 The SS when she was four days old:
Here is one of the two BRs:
And here's a photo where you can see some of the SS feathers (sorry for the fuzzy photo):
Last night, we had a freak out when four of the chicks developed mysterious tumors on their chest. If I thought I could keep from getting too attached to the chicks, last night showed me that's impossible. Thanks to the helpful BYC forum, I found out this is normal and sure enough those "tumors" (full crops) were gone by this morning! Yay!