Jun 3, 2008
1,988
107
226
My Coop
Well.. Broody has been ready to hatch eggs since early in the year, and we tried before but a cold spell spoiled that. She gave up for a while but went back to broody about 5 weeks ago (which was really inconvenient because I was trying to collect Black Orp eggs for DutchChick). After 2 weeks of trying to break her of it, we decided to just give in and gave her 4 eggs.
As it turns out 3 didn't develop at all, but one did hatch! It really is the cutest thing ever. This is a chick from our Gold Lace Orp project (GLW Cock over Buff Orp Hens) and isn't he or she cute?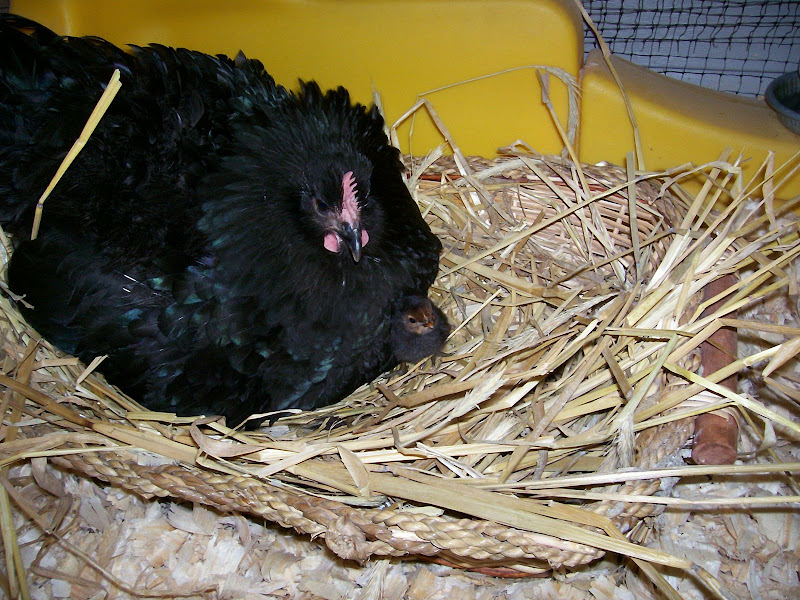 Had to share, I knew so many of you would be so proud!
Our first ALL NATURAL HATCH!
Good Job Broody!

Last edited: