Rodenteer
Premium Feather Member
Nov 3, 2019
11,171
118,096
1,381
My Coop
I am new to BYC and this is my introduction thread. I am in Northern NJ and I am going to use this thread to chart the journey of building my first chicken coop.
Starting October 2019, the site is marked out and subject to a site inspection.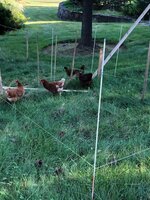 Diana is interested in selecting the color of the roof shingles.
First construction steps were digging footings and that was too hectic for me to take any pictures. But the basic idea is a pole barn that steps down the slope.
Now the footings are in, the floor of my storage area is built.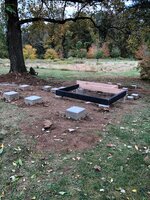 Next step is framing the coop. The slope makes all the calculations very difficult.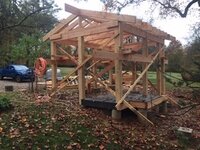 The first run is nearly framed and amazingly fits under the roof of the coop.