First off,
Congratulations to my chickens; They started laying!
Here are some pictures of the first egg. It's the one next to the store bought large egg. The small brown one on the right. Can you see it? (grin)….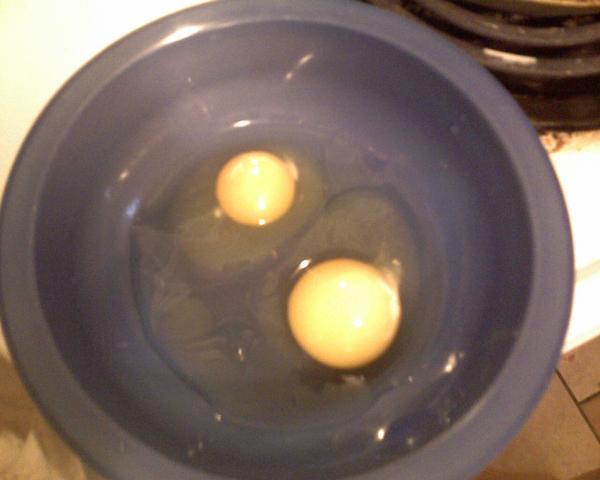 Now for the question,
We've gotten 3 eggs from one hen so far. They were small, and I assume they'll get bigger as time goes one. But when cracked open, it seems that there is the yolk, the white, and some water, or clear liquid in the eggs. I'm wondering will this change with time, or what is this water stuff in with my new eggs?
Marty