Just wanted to share an update on the 2 mares that I got a few weeks ago. They are looking way way better and training is going great with the grey, Lacy.
Before: this is the day after I got them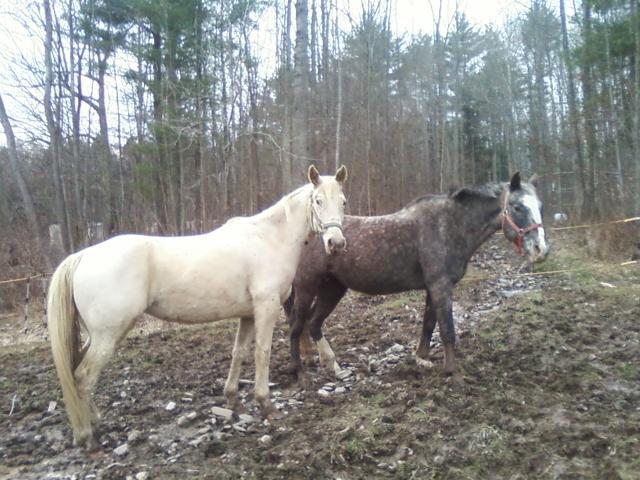 This is Pie now, a few months later getting ready to go on a trail ride. (She is standing on a slight incline

)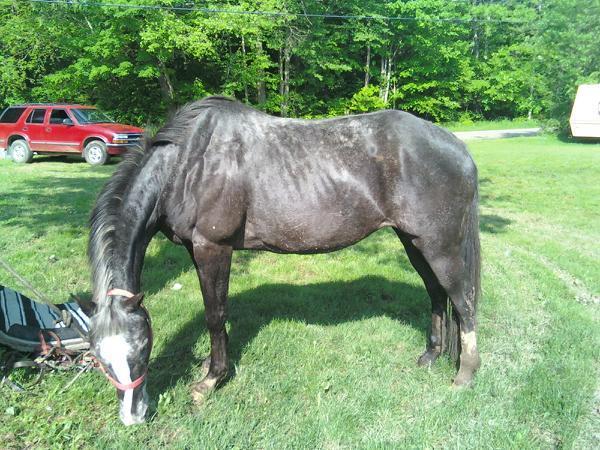 This is Lacy now getting ready to be ponied on the trail ride. We were told that she was green broke but found out pretty quick that the owners did much less with her then they said. Please excuse all the mud, of course she decided to lead us on a merry chase through the muddy paddock before allowing us to catch her. She was hosed off after the trail ride, one of her favorite things!
We have also since found out that they are both between 12-15 years old..