I have the hillbilly version of the Catawba (OSB and pine) and I needed more run space for my girls. So when my hubby and I were out on a walk in our neighborhood and saw a free swing-set sitting by the side of the road, naturally we walked it home with us. It sat in the front yard for a few weeks before we finally got around to moving it out back, but it's back in play again. Just in time too!
Four new pullets have moved into our backyard chicken-tropolis and this new set-up made it possible for me to properly isolate each new chicken, while still having them close to the original four residents so they could all get to know each other. I bought two sets of two pullets so each newbie would have a buddy for protection and stress relief. It seems to have worked out well.
From Scott and Michelle in Mt. Vernon, Wa I picked up a gorgeous, fluffy Welsummer and a French feather-legged Black Copper Marans from the Bev Davis line. She's the most expensive chicken I've ever purchased, but I really wanted a classy dark egg layer. I hope she turns out well. These folks were super good to deal with and have the most wonderful farm, not to mention adorable and helpful kids. They have ducks also, which was tempting. Here's a shot of the two girls from them: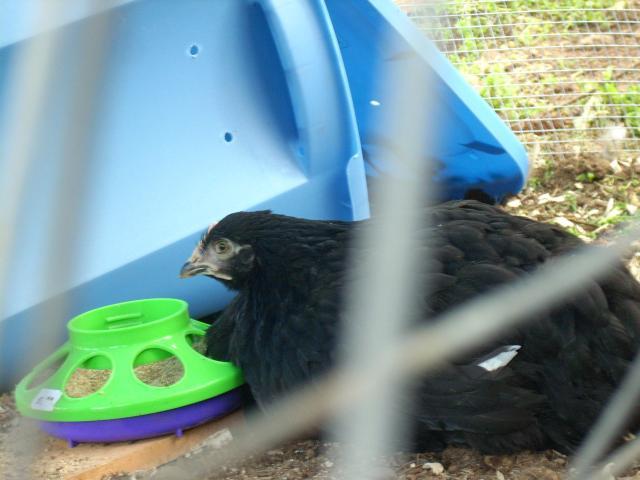 Here's the new run with the Dutch door: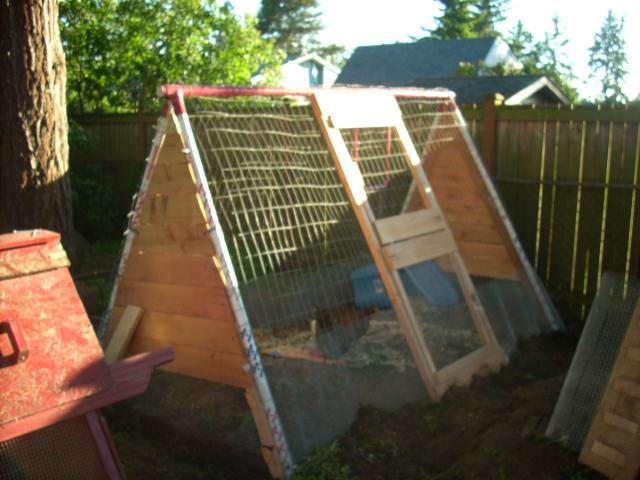 And here's the tunnel to connect the lower run of the coop to the swing-set run: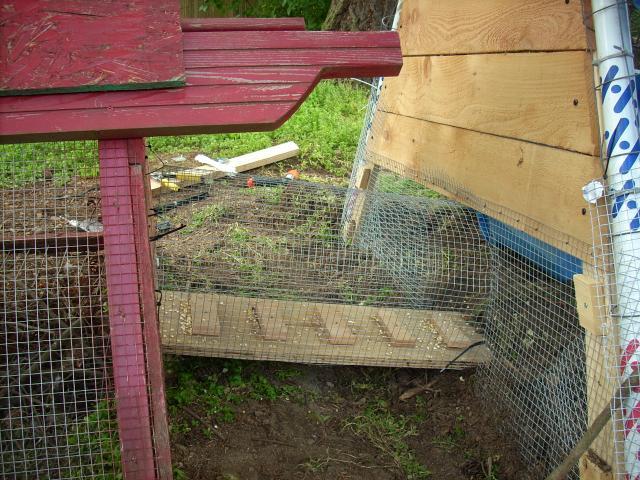 And here's a shot of my almost completed isolation coop/quail pen (when I get quail):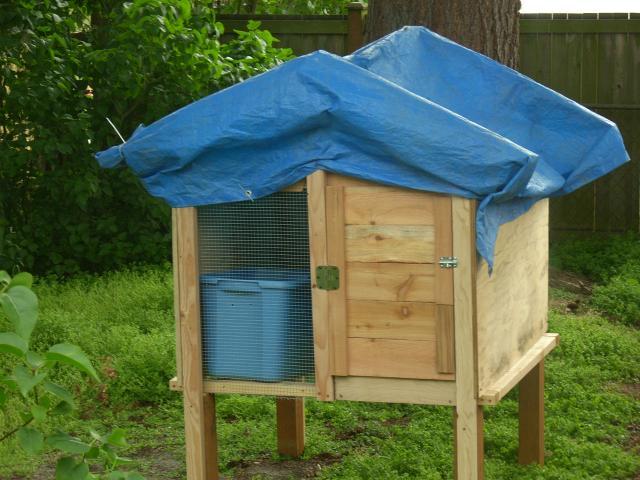 The new smaller coop has a wire floor and will soon have a cedar roof once payday arrives.