It started with her legs not working everyone told me it was vitamin B2 deficiency. But I couldn't find any stores selling just that vitamin. So I gave her some chicks vitamins that where suppose to contain B2. But today she just become A LOT worse. She can not sit up at all now and as of last hour she can't even hold up her head. I've been giving her some electrolytes as well and tomorrow I'm heading out to the city to stop at a vitamin store in the hopes of finding B2 it's self.
So PLEASE PLEASE If any one can help or has an idea what may be wrong please help me and my lil Sebright hen out.
The picture of her shows her on her first day of crippled feet. Now she keeps throwing her feet in front of her body and just falls her head forward. I honestly don't know what to do at this point. Other than her lack of mobility she's behaving normal but I'm still worried about loosing her.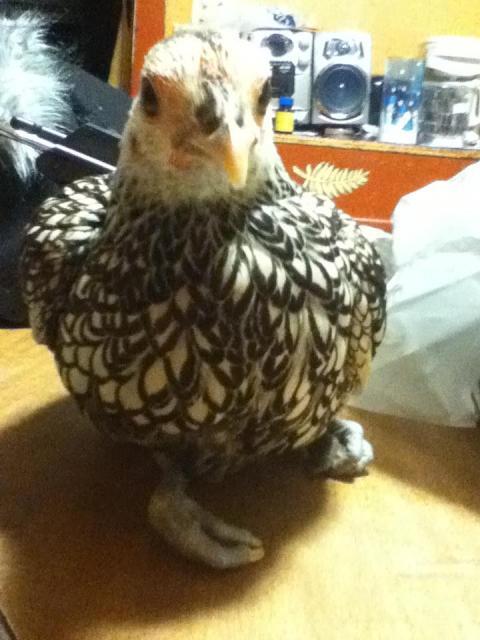 Last edited: