I have 3 WCBP. All are around 18 to 19 weeks old. I don't have pics of them yet to show what I am asking about, but can get some pics tomorrow if I need to. I am trying to figure out gender. 2 of them have big full head dresses and are very rounded and smooth and pretty. The other one's wig is very small, about only half the size of the other. We were thinking he is a boy? But now, my 2 that have the pretty wigs are concerning me because 1 has pretty big wattles & the other ones is just started to come in. The one we think is a boy has no wattles at all yet. Can anyone help me??
Here r the 2 that have the full & pretty wigs! U can't see in the pic, but 1 has pretty big wattles and the other one's just starting to come in.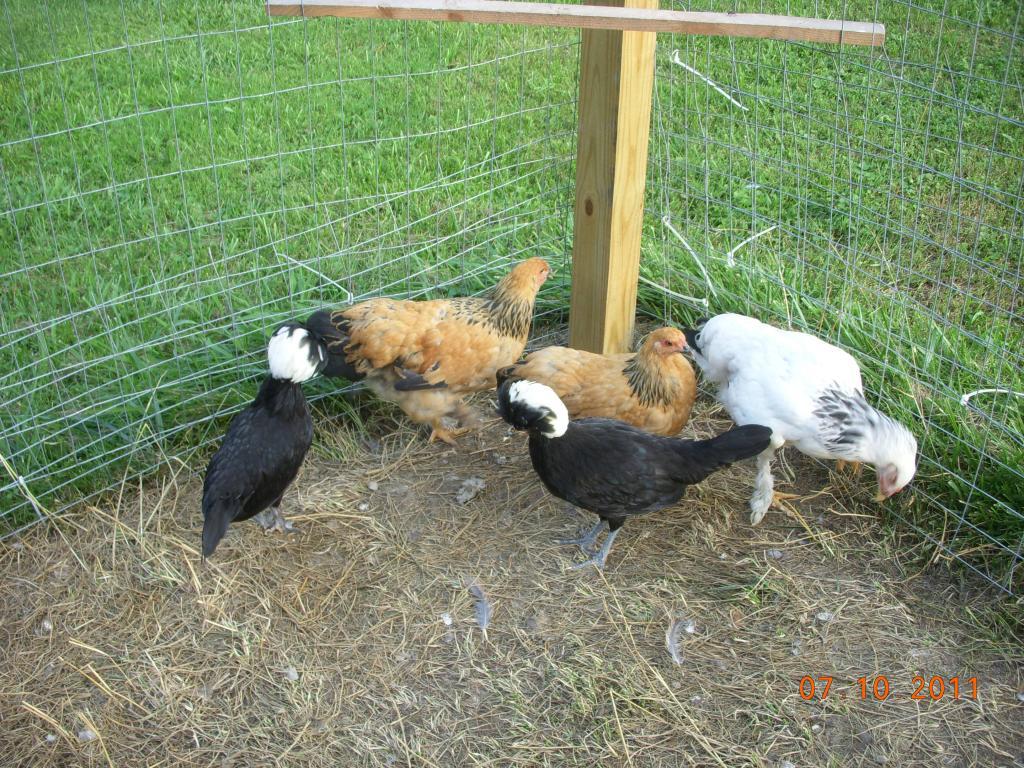 I don't have a current pic of the other 1 that doesn't have a nice full wig or wattles.