hi guys!
our flock is getting older and now comes the fun part where we try to guess the sex of our babies... maybe you guys could give us a little help!
also, i have a chick that i'm not sure which breed is; we've been told she was a brahma dark, but somehow she doesn't look like any pics i could find of that breed at that age...
Here is our "Blueberry" (don't mind "Milkie Way" in the background, she is so curious!) :
So, is she really a brahma dark? and is she a "she" or a "he"?
What about "Happy Feet":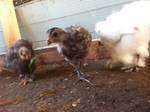 we were told she was an ameraucana blue... Is she? and "he" or "she" ?
And last but not least, "Buffy", our Brahma Buff... "he" or "she"?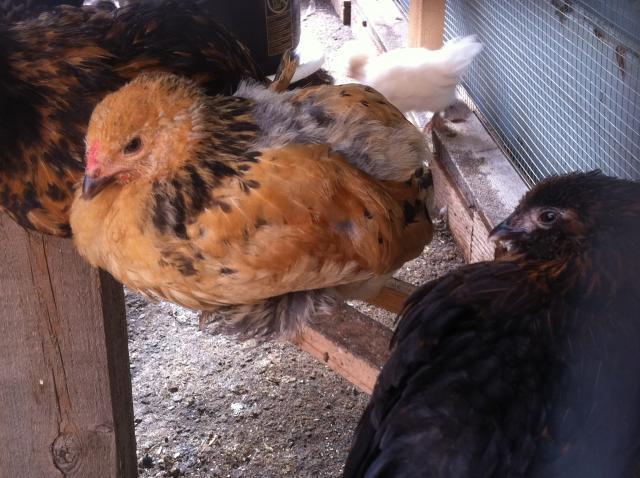 thanks a lot!

Last edited: