We have 4 chickens in our current coop but are getting 6-8 more and need to expand our existing coop. We are hoping to use as much of the current coop/run as possible.
I'll attach photos of our current coop/run. It is a tractor run but we don't use it as such.
We are planning on raising the whole revamped coop about 3-4 feet off the ground to utilize a space in our yard better. (Will essentially place coop outside of fenced yard using 4 foot fence as part of supports and then make a walk in run into fenced part of yard that is large and walk-in).
We have thought of basically cutting it in 2 sections- the existing coop & the hardware-mesh run next to it. Then raising the meshed part so it is more even with the coop, siding it and attaching it to the coop and make a new opening between the two sections.
Or, we could side the mesh areas and the whole current structure (coop and run) could be the new run. Still raise it and add new floor. My concern was I wasn't sure if chickens would roost for night in different area or not? Did it need to be one larger space or was 2 compartments ok? This would likely be simplest...but I want my girls to be happy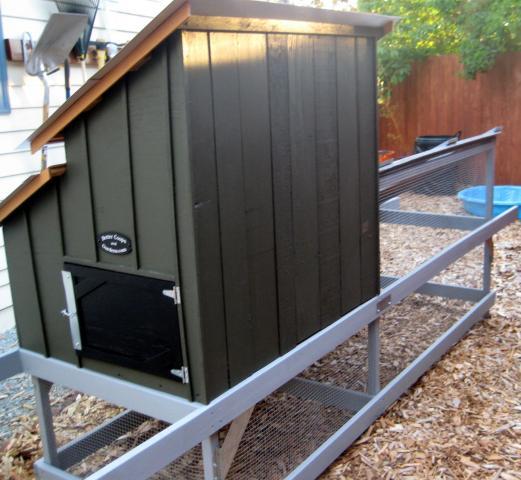 Any thoughts, ideas, questions, advice would be appreciated! Thanks!