Wears A Cool Thinking Hat
9 Years
I need some suggestions for making places for the geese to nest I have plastic 55 gal drums and a pile of old tires I have some ideas but not sure whats the norm for them as in where to put it? and how large it needs to be? does it need to be covered? ect..
I have a Trio now I had two females and thought they were a pair but they didn't lay and this would have been thier first season so after sexing them I bought a Gander to be with them,
Will they start breeding and lay this late in the year having a male now since they haven't done so already?
I have them in a 10'X30' pen that is right next to a quarter acre pond I'm putting in a door on the pond side of the pen so they will soon have access to the pond all day every day,
The pen doesn't have a coop I used a large plastic dog house that the roof can be lifted on full of hay, the girls did fine using it all winter and I thought it might make a good place to nest for them,
I would of course prefer that they lay in the pens but I figure being out and on the pond they may look for places around it to nest if they are going to so any help or ideas on placing the best sort of nesting (boxes,enclosures) devices, would be most welcomed, Thanks a million

Here are my Girls I need to get a pic of my new Gander I'll post it later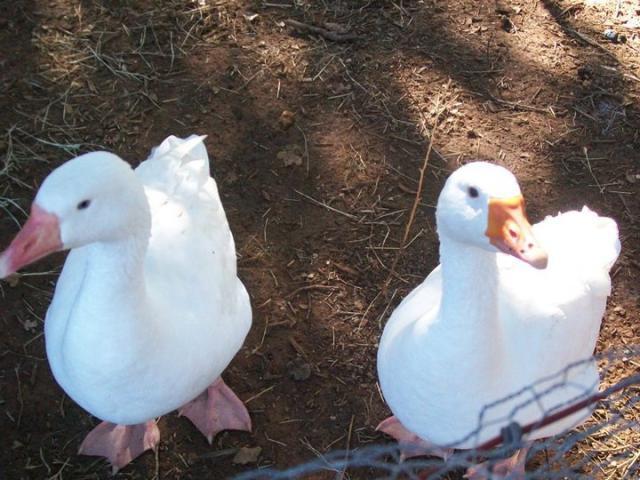 This is thier pen and the pond in the background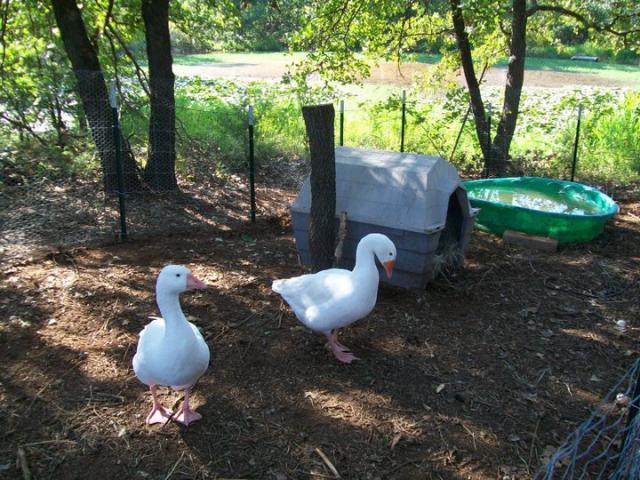 Last edited: