The girls finally made it home. Here is a few pics from today.
A box of fluff that peeps!
Home at last!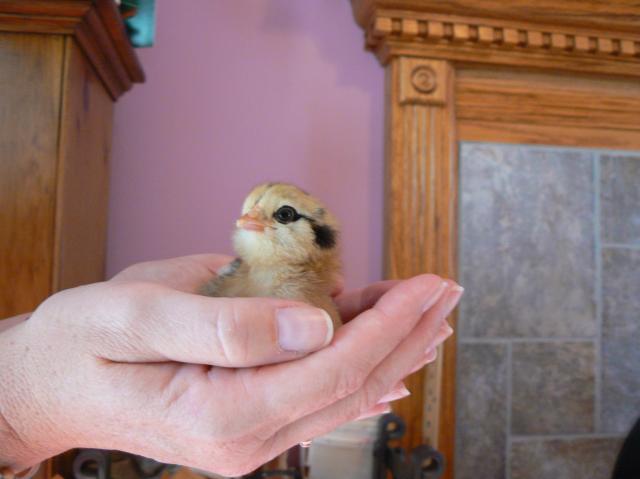 I think this one's an EE, her name is Pixie.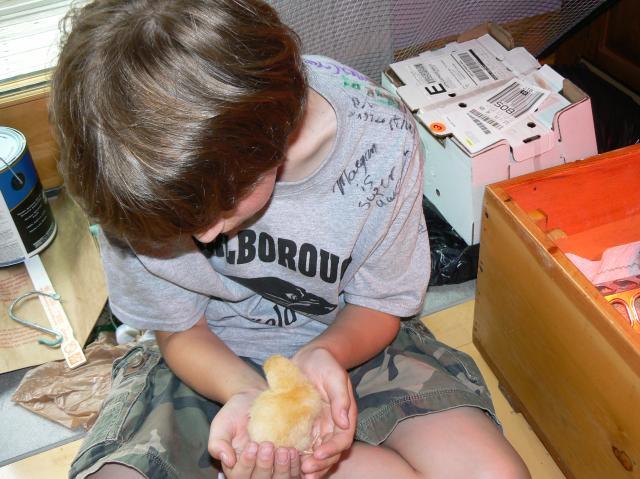 My nephew holding one of the Blondie BO's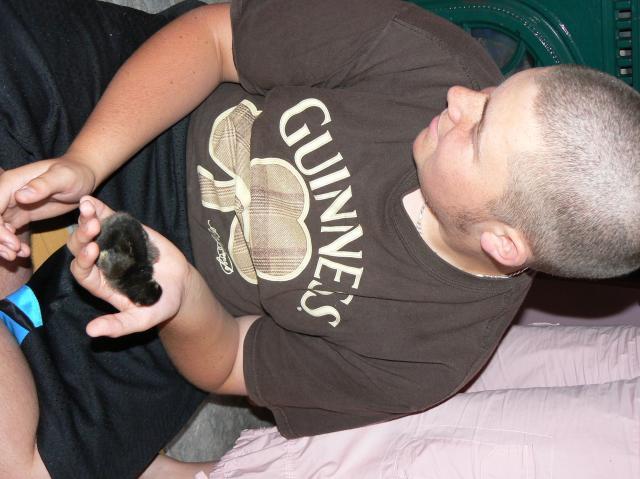 My other nephew w/ Voodoo, the Australorp.
More pics to come as the DH had to go to a meeting.