Okay, after nearly 2 weeks of keeping our PR out of the nesting boxes so that everyone else can lay and not be freaking out, we finally made a broody cage (that will double as a hospital cage if needed).
She has lost many of her feathers on her underside, is this common when going broody???
We can tell that she has lost weight, but she does eat a little every time that we had kicked her out of the coop.
We had been caging her off on her own in part of the run until everyone was finished laying, and then we would let her out and she would go right back in the coop unless the door was closed; then she would run around a little, eat a little, dust, and lay in the grass "under" the coop!
Going to try the broody cage for a few days, do I leave her in there overnight??? If so, I guess she will need a blanket over the cage at night??? Or do I let her go in the coop at night???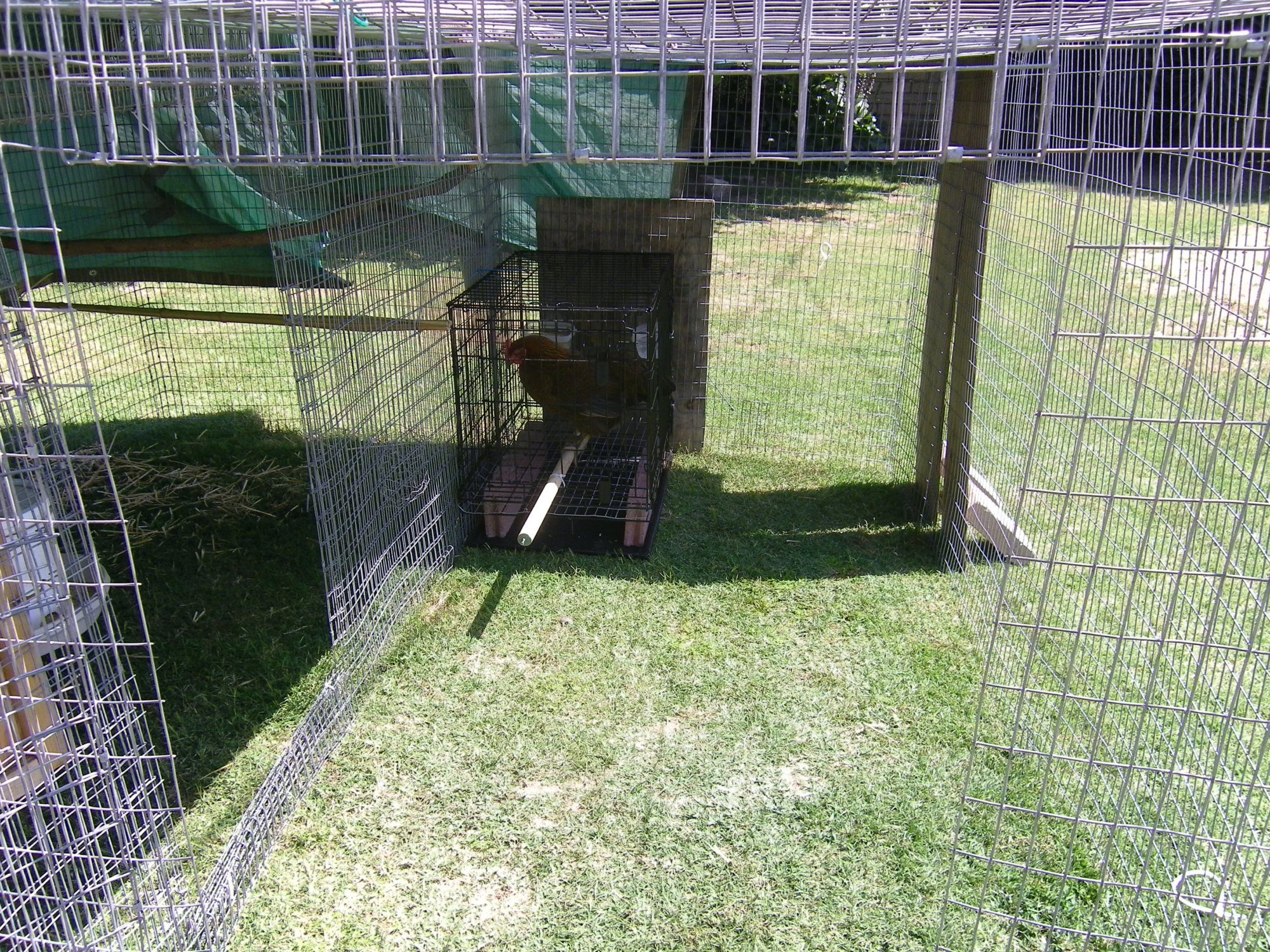 Last edited: