Feb 19, 2011
1,743
270
171
Hello
Back in April this year we posted (in the Geese Section) about our Marginated Tortoise (Testudo marginata) which laid a clutch of eggs. During the summer she laid another clutch as did a young female and in total we hatched 15 babies. This is a diary which shows the development and hatching of the eggs. Unlike birds the temperature is 31C, humidity 70% and the eggs are never turned. Hatching usually occurs at about 65 - 70 days.
It's interesting as like birds the aircell expands rapidly just before hatching. For more information relevant to incubating and hatching birds please check out our Website with the link below my Avatar.
Pete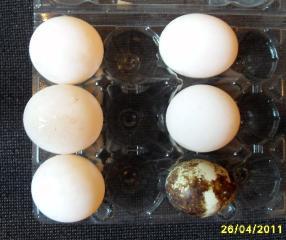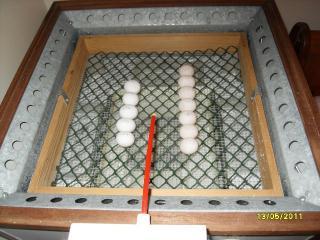 PICTURES SHOWING EGG-LAYING, THE EGGS (WITH A QUAIL FOR COMPARISON) AND THE REPTILE STILL AIR INCUBATOR.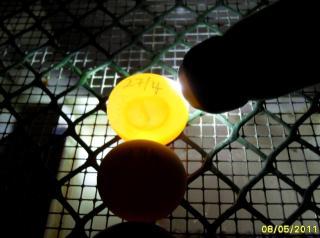 AT 12 DAYS AND FIRST SIGNS OF FERTILITY.
THE EMBRYO AND EARLY CIRCULATORY SYSTEM ARE VISIBLE AT 17 DAYS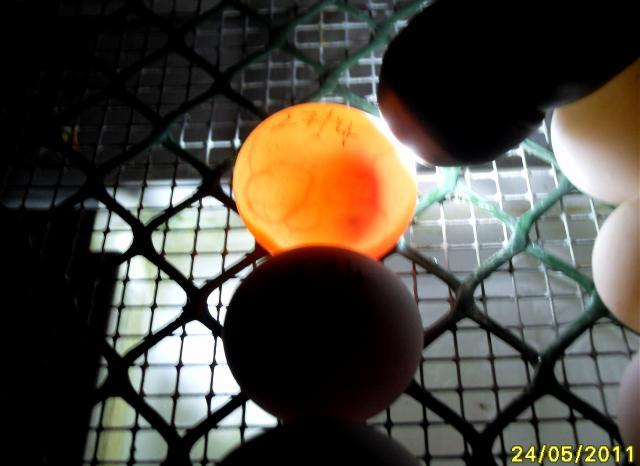 DEVELOPMENT AT 4 WEEKS INCUBATION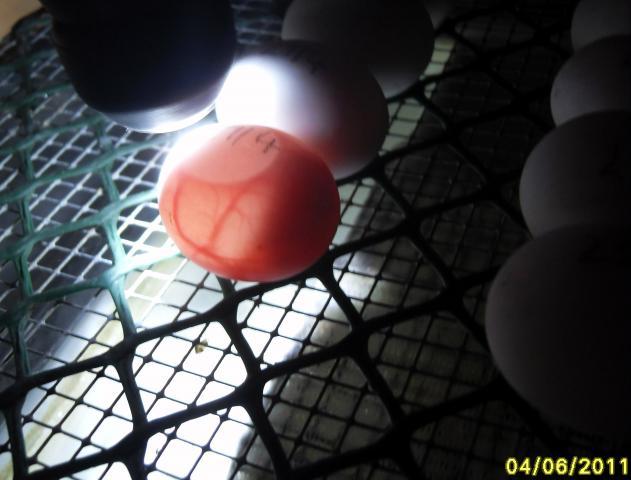 DEVELOPMENT AT 6 WEEKS INCUBATION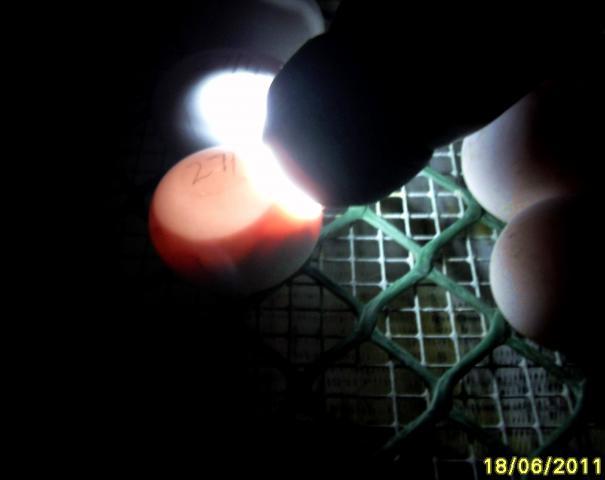 DEVELOPMENT AT 7.5 WEEKS INCUBATION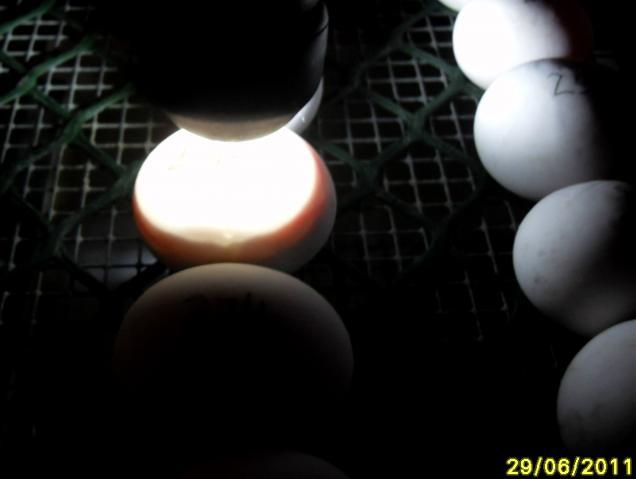 DEVELOPMENT AT 9 WEEKS INCUBATION AND AIRCELL INCREASE.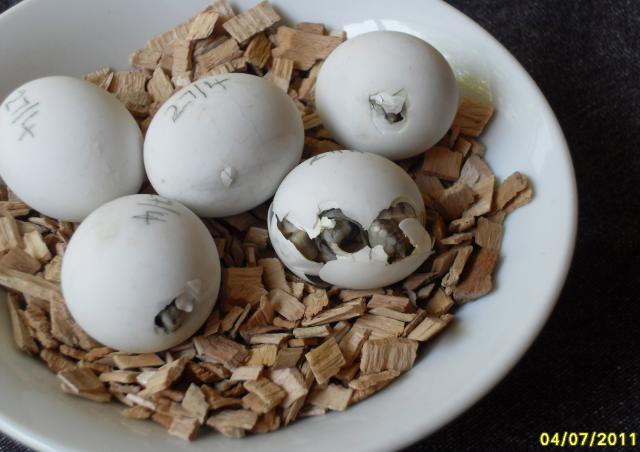 HATCHING STARTS WITH EXTERNAL PIPPING.
THE HATCHLING IS FOLDED ACROSS THE ABDOMEN.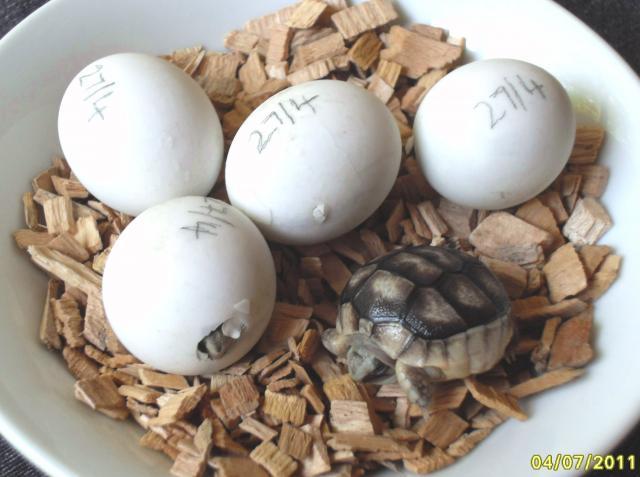 THE HATCHLINGS ESCAPES FROM THE EGG.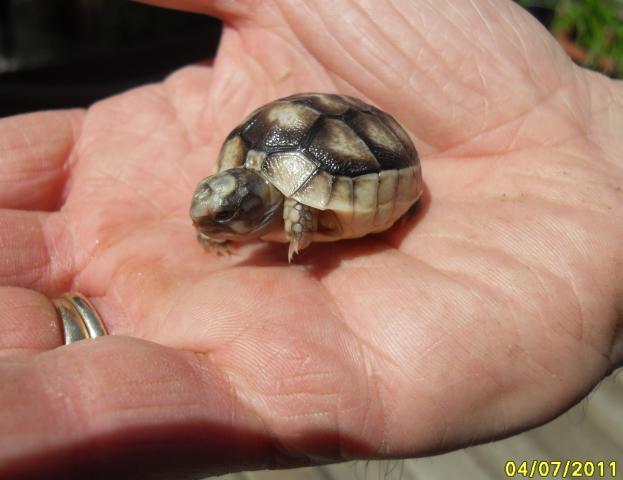 A NEW-BORN MARGINATED TO SHOW THEIR SIZE.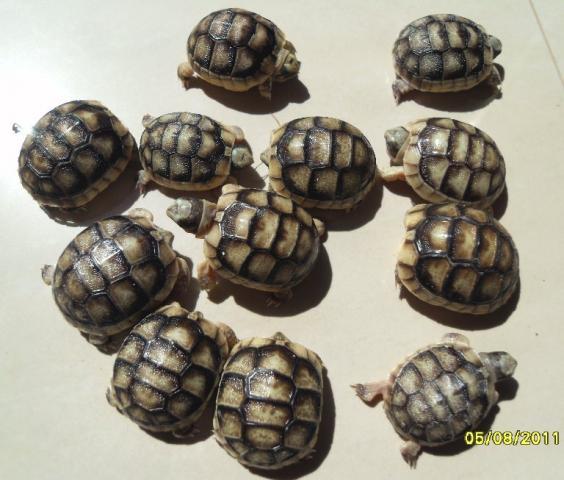 A GROUP OF HATCHLING MARGINATED TORTOISES.