My little WCBP has gone and done it! 4½ weeks and she(?) poofed on me!
Her sister(?) has an interesting crown started also... More of a tiara really
Popsicle 's is white mostly her sisters gray/blue with white coming in where it was pecked off her headand starting to re-grow.
Edited to add..
Popsicle is kinda ragged looking as she has just taken a trip through the waterer with about 6 other brooder mates.( thus the wety towel as they spilled the water everywhere. She is actually the same preety blue as her sister if not a shade lighter even.
Here is a more recent pic where Popsicle has dried out from her swim.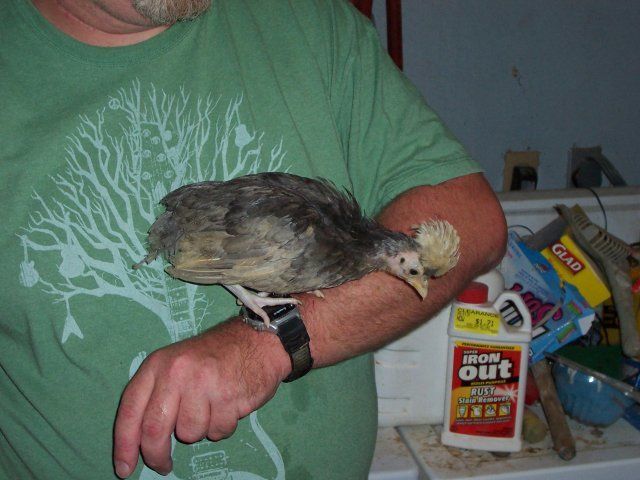 Last edited: