We have pearl, white, and lavender guineas, and I've been breeding & raising them for about 4-5 years now. We hatch about 30-60ish a year, but never before have I hatched and raised any that look like this yet. We have chickens as well and normally let them share in the hatching part. Normally we just get the usual colors, pearl, white, lavender, pearl pied, and lavender pied, but once or twice we have gotten an off-white colored keet with very light tan markings on the head. Sadly the rare one or two keets we've hatched with this color have always ended up dying for one reason or another. This year my blue Silkie hen hatched about 11 keets in June. Some pearl, lavender, and about 3-4 whites. After a couple days of their hatching I noticed it looked like 2 of the whites might have light tan on their heads and backs. I was tempted to bring them inside for safer keeping but since everything was going well out there I decided to leave them with the hen. Anyway, they grew up to look like normal white guineas and I kinda forgot about them(hehe). That is until August when I noticed the three whitish-tanish pearled guineas in my grow-out pen. My initial thought was Buff Dundottes, but since I'm not very good at genetics yet I wasn't sure if this was possible. Throughout probably the past month or two they have lost a lot of their tan coloring and are mainly white/off white with pearling all over. Here are some pics of them in August and some from today.
In August:
Here is the hen, at about 2 months old. She looked very tanish then, it's not just the shadow.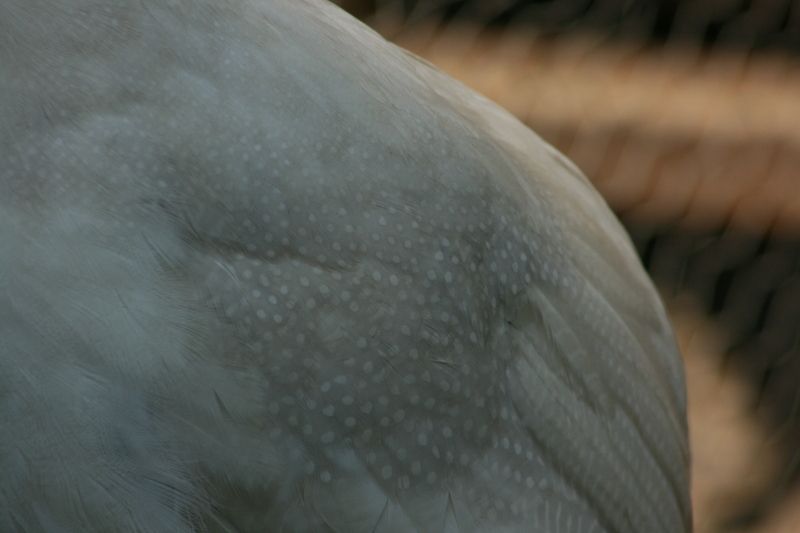 Close-up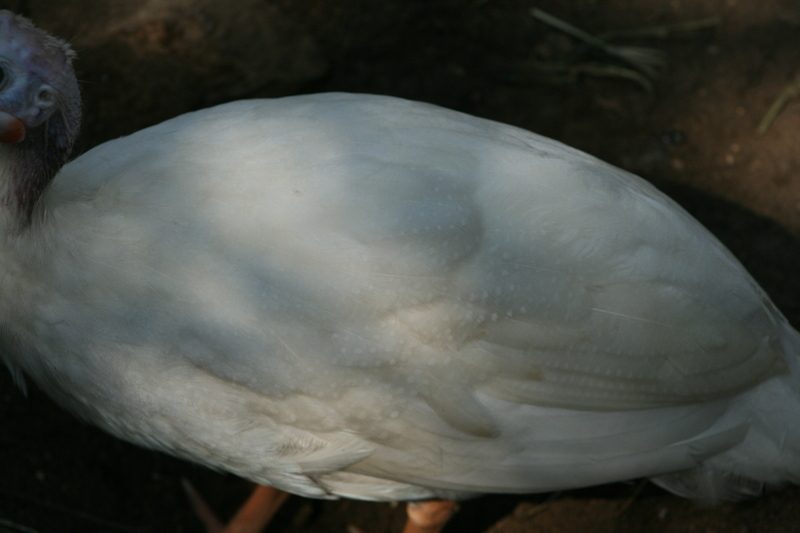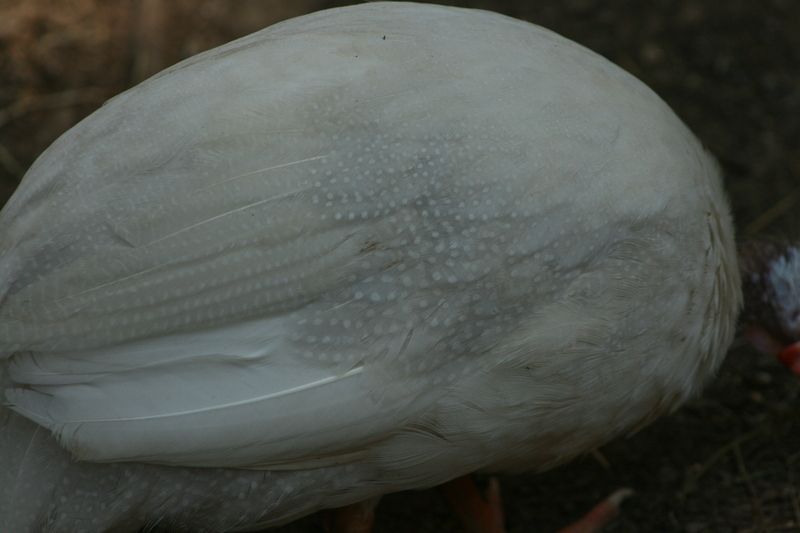 Today: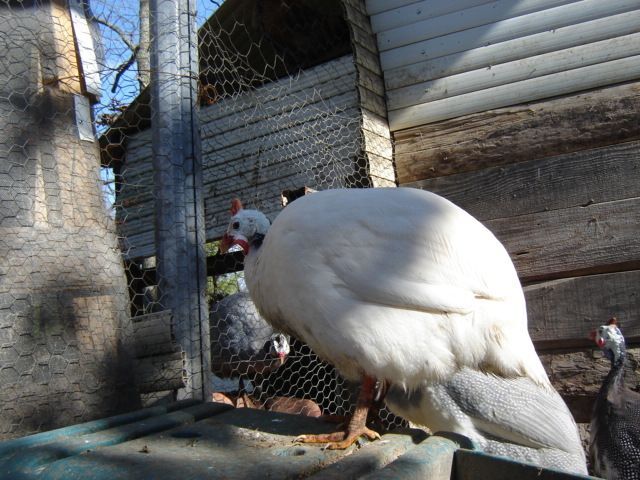 Cock. They're almost 6 or 7 months old now.
Cock. Can you see the dots?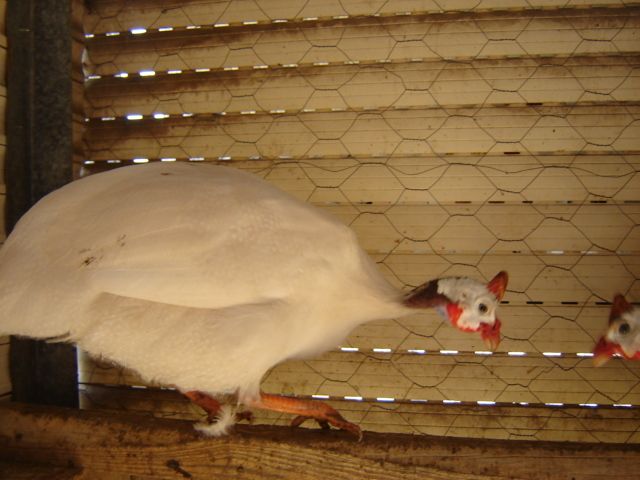 Cock
The hen. She really isn't blueish at all, that's mostly the shadow. Perhaps a bit smokey, but not really.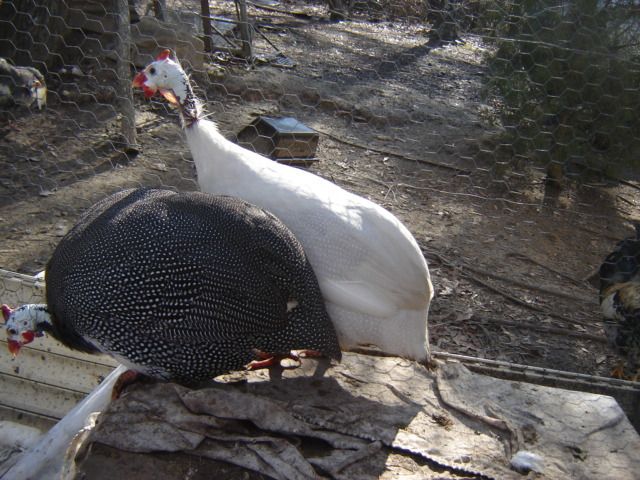 Hen
Hen
Besides the pearling they also have darker necks than the white guineas. Sorry the pics from today are so far away, my cameras zoom is pretty much broken and the usually friendly and curious birds were not being friendly, lol. The other pics are from when I was borrowing my friends Canon. Sorry if I posted too many pictures also

. Sooo..What color do you think they are?
Last edited: