Hey guys its me again with eagle eye. for those of you who don't know Monday afternoon this week when i got home from basketball i went to let out my chickens. after i let them out i got a cup of corn and started spreading it out for the hens. as they ate i watched them as i do everyday because watching them sooths me down from the stressful day. anyways while watching them i noticed eagle eye a Americana or EE as some call them was limping to get around to the corn. I picked her up to look at her leg but noticed it wasn't her leg it was her wing. it was down on one side. making her unbalanced that explained the limping. so i took her in the brooding box for 3 days now and she is drinking but not eating. she isn't laying any eggs yet either. i know Americana's don't lay eggs often but 3 days? She is also pooping but its light green?! maybe its something other than a broken wing? well i got the pics tell me what you guys would do and if you have any experience please tell. THANKS!!!!!
here is pictures of her bad wing.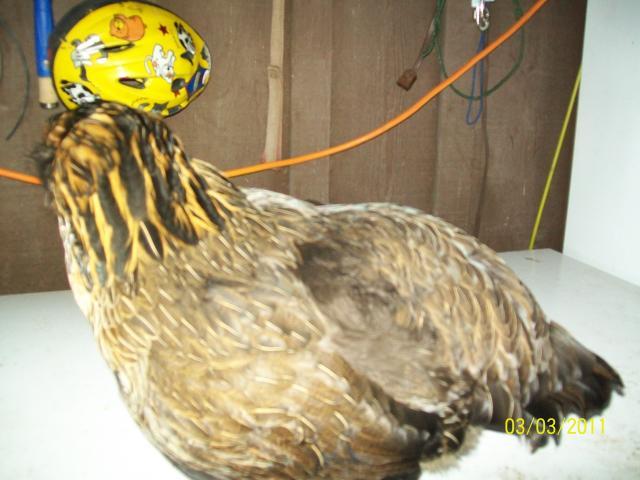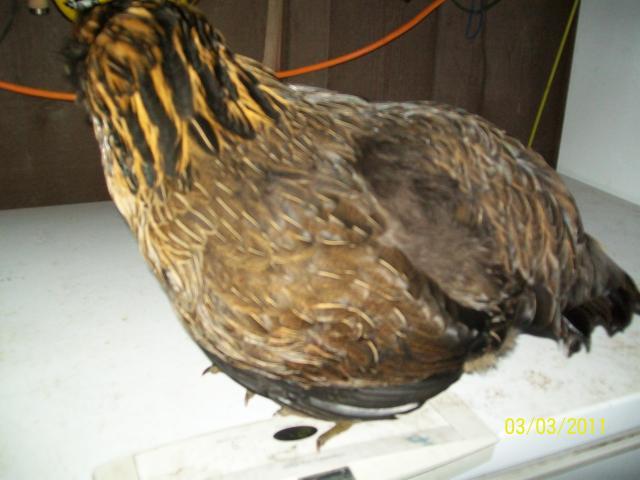 and pics of her good wing.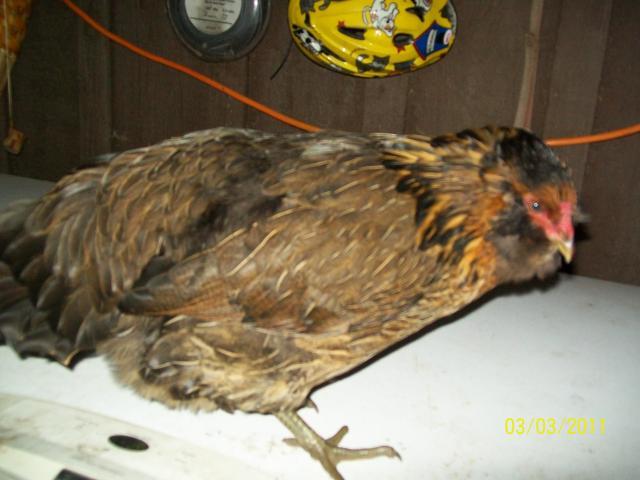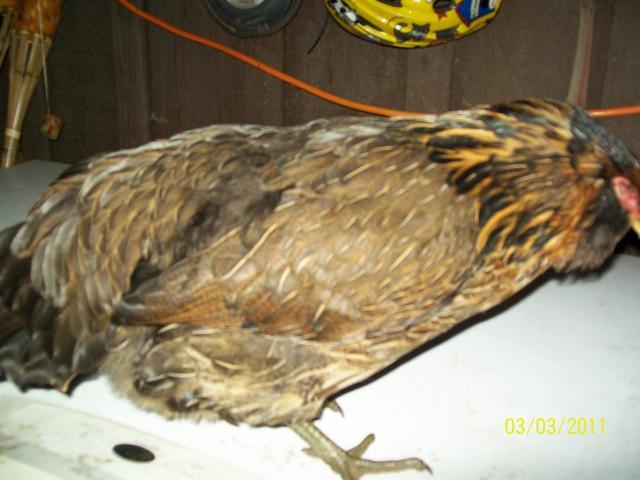 here is pics of the green poop