Hi All,
I am hoping someone can provide some advice. I have two broody silkie hens sitting on 2 hatching eggs apiece and the eggs are due to hatch in about 7 days. The problem I have is that the coop they are in is tall and dangerous for little chicks, lest they fall down the ramp ... and I always figured I'd move the chicks to a brooder once they hatch anyhow. Now, I am wondering if I should instead keep the chicks with the hens as both are wonderful mommas and well, frankly, I would feel really, REALLY badly if I took them from the hens after they did all that work! Any advice on whether I should remove the chicks?
I thought about blocking the opening to the ramp and putting food and water in the coop .. but then there is actually little space for that (with both of them nesting, they take up about 50% of the coop cuz they don't use the nest boxes at all). I thought a solution might be a big brooder for hens and chicks but I am seriously running out of time. I am a newbie and this is my first time. Are the mommas gonna be "traumatized" if I move the chicks? (Oh goodness, I feel rather hopeless and SUCH the newbie!).
Also, I do want the chicks to imprint on people because they are destined to be pets. Will keeping the chicks with the hens make them more wary of people?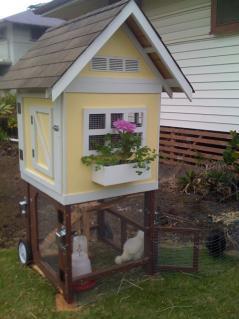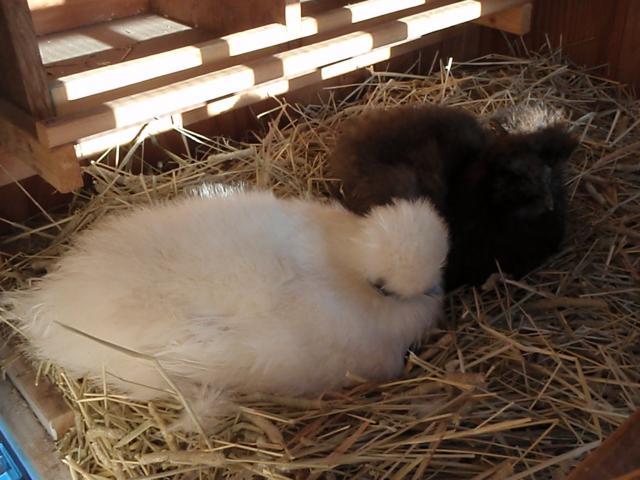 I'd appreciate any suggestions folks. Thanks in advance!
Aloha,
Joan
https://www.backyardchickens.com/web/viewblog.php?id=20375-cottage-coop