My little girl Brownie must be a runt, she is smaller than my frizzles. But I have been in the coop when she has layed an egg in an empty nesting box, and then seen my Raven go in right after and lay an egg which are still the smallest. What gives, how is this possible, I feel for Brownie every day she lays!! Lol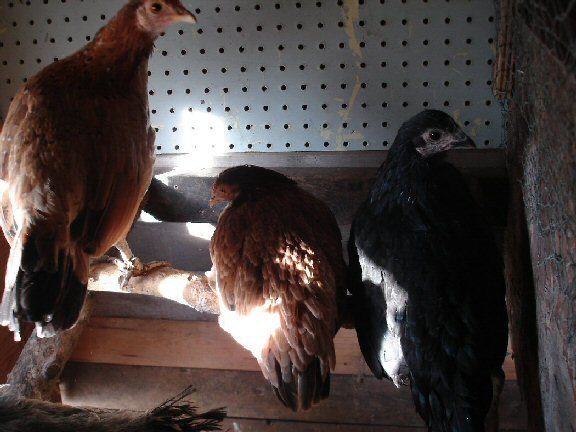 My little Brownie. She's the on in the middle on the roost.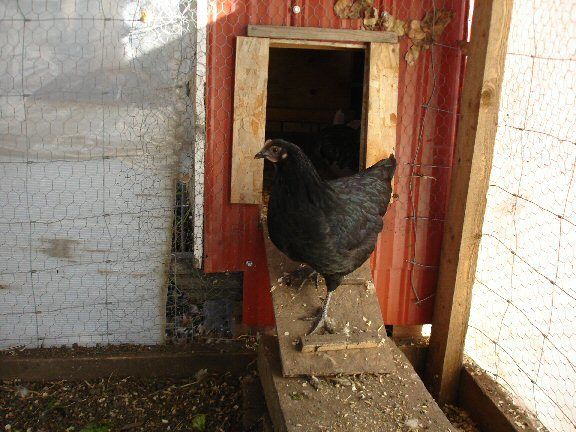 My very big girl Raven.
Last spring I was given Raven's mother, HennyPenny (She unfortunately was mauled by our dog, and died in my arms) and Raven is her daughter, don't know what breed she is a mix of some sort. Raven is very much like her mom and is huge, I am guessing at least 6-8 pounds. ( In above pic, little black hen is Inkie on the right and is also HennyPenny's daughter) She had been laying for about 10 days now is still pint size eggs from her????? Weird is what I say.
Last edited: