justtoni44

on the eggs!!!

newlyweds
i have ended up with a lot of "ones' , one Showgirl, one Silkie, one Sumatra. Need to get mine with yours, have no idea what I am gonna do with one, just let it be I guess! Sorry about the Cuckoo, I had a few die hear and there with no reason but again , it's not always something we did, some are just weaker, Excited to hear you are heavily addicted!!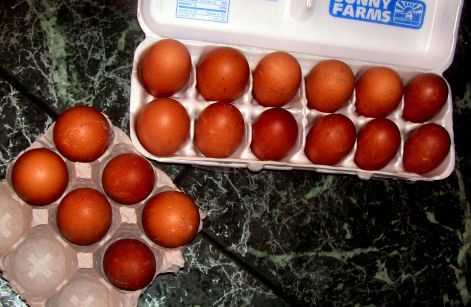 My eggs arrived save and look pretty good to me!! I am also going to hatch 9 Silkies

I am struggling with my bator.. temps have been way high...I actually put low watt fluorescent bulbs and it seems to be working...hope so, setting these eggs tomorrow!!!