The work on my coop is progressing slowly, because it kinda has to stay a secret, if you know what I mean. (Yes, I'm a scofflaw! Don't lecture me, please....)
We're having some work done on the fence and screen porch in the back yard, so I have to work around the handyman, or he will say "Hey whatcha working on?" I don't know if I can trust him, as he seems to know EVERYBODY in town. And talks A LOT! As it is, it just looks like a garden project, haha.
I'm converting an existing raised wood playhouse,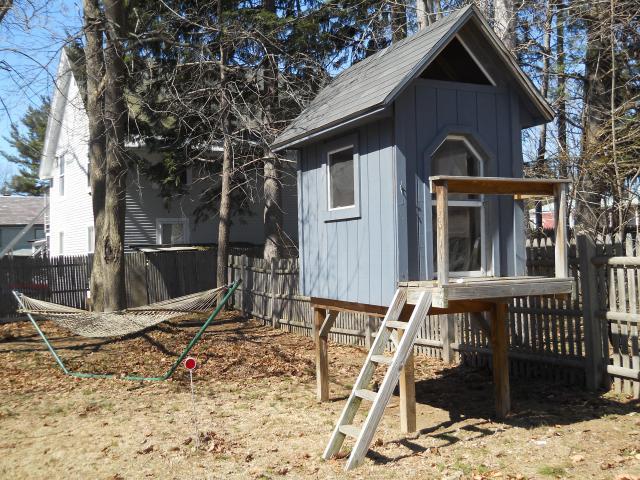 and enclosing the underneath part PLUS extending it back and to the side, so the run will be 10' x 8' - tons of room for my 2 ladies. That's the eventual plan, anyway.
If I ONLY enclose the underneath - for now- will they be happy in a 4' x 6' run? I know the rule is 10' per bird, which works, but it seems small. I have to go away for a couple weeks in June/July, so it may be after that before I can add on the bigger part.
My girls are 4 1/2 weeks old, and as soon as I have the henhouse itself done, they will spend some time during the day in there, to start to get used to it.
Any thoughts?