Okay---this might sound crazy, but, yesterday, I did sit outside my coop and wait until I got an egg. I knew about what time they were laying, just didn't know who was laying what. Does this sound normal.

Well, I thought my 2 EE hens were laying the olive and light green eggs. NOT! It was 2 barnyard mutts. The only reason for this theory was that the older 2 hens cam from a brown layer flock!
The lady I got them from didn't have any green or blue layers.
This is my light green layer. Not sure of her breed mix. She was singing and jumped in the nest box---30 min. later --lovely green egg!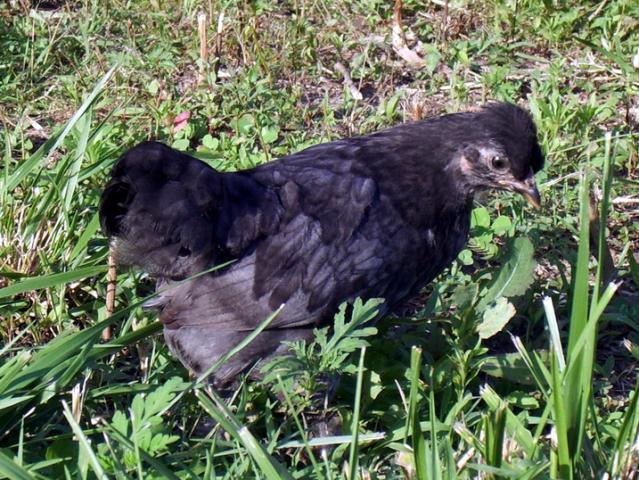 This is a pic of my Olive egg layer. This is when she was younger.
Angie-who is waiting for the EE's to lay--looking for a blue or pink egg!!