I made this portable run that fits down in a new raised bed. I've been putting my 3 week old chicks in here every day and only bringing them in at night pending the completion of their coop. I've got two other beds like this that are new this year. I'm thinking about not planting this one until Fall and letting the chicks help me with the fertilizing and tilling until then. They really love it. It's 2" x 2" framing covered with chicken wire and topped with a tarp to provide them with some relief from the ferocious West Texas sun. The bed is 4' x 8' and the run is 2' tall. It has a built-in perch plus I've added a big branch, which they are having fun with.
They love it and have already dug out some dust bathing spots. I discovered tonight that rounding them back up is a lot easier if I wait until after dark!
Might provide a good, quick, low-cost, interim housing solution for someone else so I thought I'd post it.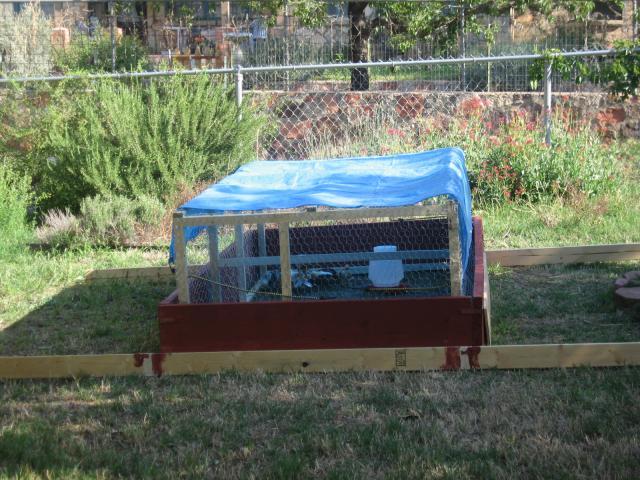 It's going to have 2 doors on it but I haven't built them yet. The 2 x 4's you see in the picture are for propping the run up for adding and removing the chicks. That's an adventure in and of itself!