We put up the fence posts - no wire attached. We built the frames, attached the wire, added hinges. We then took the hinged frames and attached them to the fence posts.
This is a pic from underneath - after we put up top #1.
DH and Family Friend checking stability of top...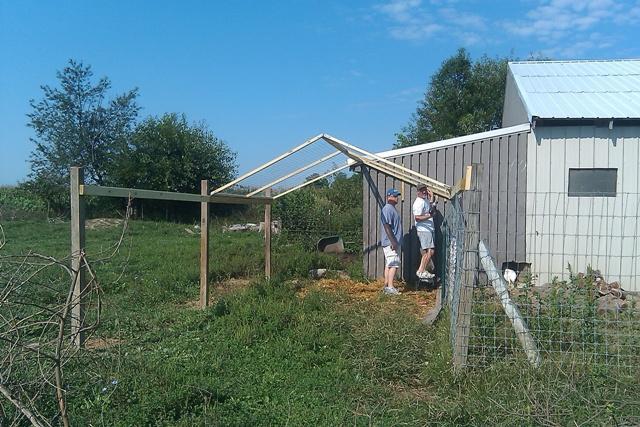 DD posing...
Added braces just to make it more stable...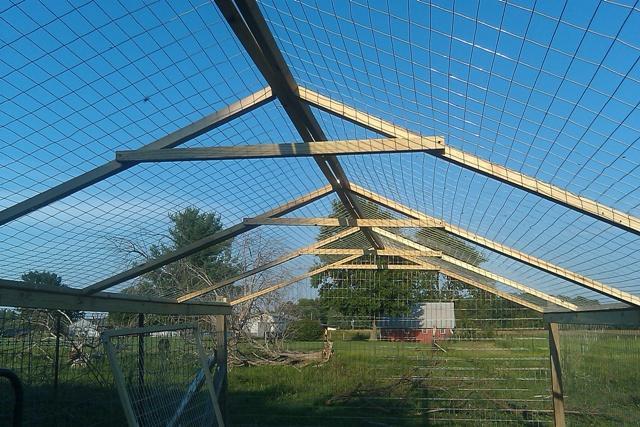 Enjoying their first time out... still a little scary!!