I am almost done with my coop and need some input here. There is a hole in the floor plenty big for an exit but I am just not sure how to construct a trapdoor that will be very secure. I am not builder - I have some skill as I love putting stuff together but that's about it. I might shorten the height here as it seems like the exit ladder might be a tad steep and the ladder will go underneath the trap door (I hope

). The problem is that having the trap door open towards the ground won't work. I think it has to be within the coop, opening up toward the ceiling. Is that possible? If so, how?
My coop was in real shambles when I got it but it was CHEAP. I've tightened it up, painted it and my plan is to create a run as well, detachable. Any ideas for how to do detachable would be MUCH APPRECIATED. I look at lots of pics, that helps tremendously.
My chicks have about 3 weeks to go, so plenty of time. I will be enclosing the front door that opens out as well.
Also, any thoughts as to how to handle nesting boxes? Ventilation? Winter is brutal here. I've been contemplating for awhile, still haven't figured it out.
Thank you.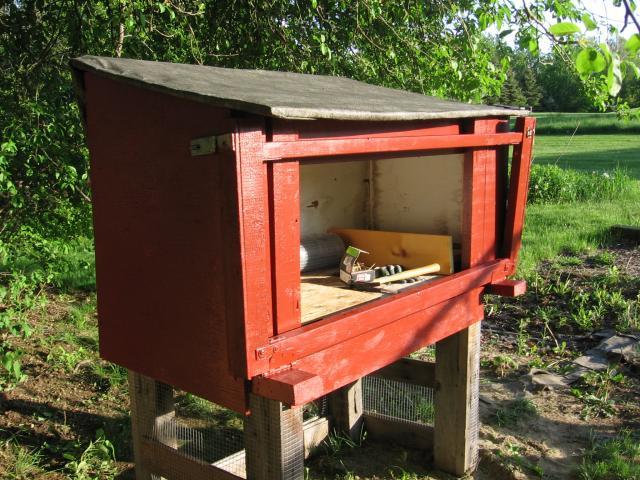 Last edited: