Hi All,
Two of my 2-year old hens are having ongoing egg-laying issues. The hens are eating Purina Layena crumbles, and they have free access to crushed oyster shell. They spend between 1-5 hours/day free ranging on grass, scratching in wood chips for worms, and trying to get into my vegetable garden. (No pesticides or herbicides.)
Problem #1: My best layer, a Red Star Sex Link, has started laying shell-less eggs (they have membranes, but no hard shell). She is eating and pooping normally and seems to have her usual energy. I have had two or three shell-less eggs from her this week. Day before yesterday, I got this egg: notice that there are three "sections"--the bottom is darkest and hardest; the middle is lighter and you can see that I crunched it a bit when I picked it up; the top end was so fragile that I caved it in when I picked it up out of the nest box.
Then yesterday I got this: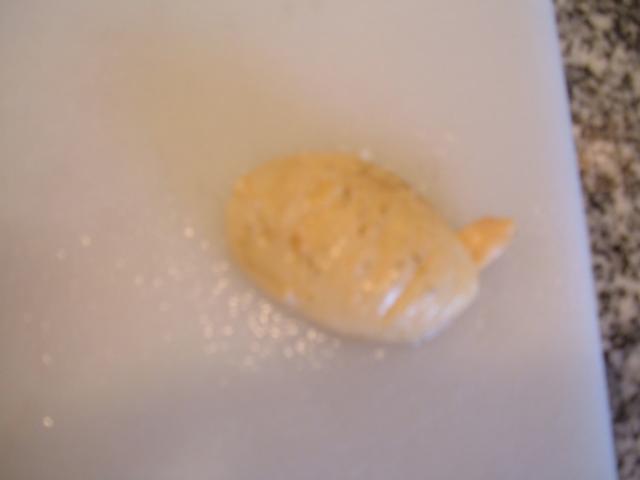 You can see that it's just membrane with a funny nub of membrane on one end. When I opened it, there was no yolk. This morning, I found a broken yolk (only) on the poop board.
Problem #2: My Barred Rock was droopy about three weeks ago. I suspected worms, so I gave the entire flock a dose of ivervectin (the kind you drop on their skin--as per Threehorses's advice). This is the second time the flock has been wormed--the prior time was in the fall. There have been some runny poos, but it has turned off hot here, so I attributed that to the heat. Plus, the hen has perked up and seems to be eating and drinking normally. But she has also layed a couple shell-less eggs and day-before-yesterday I found this: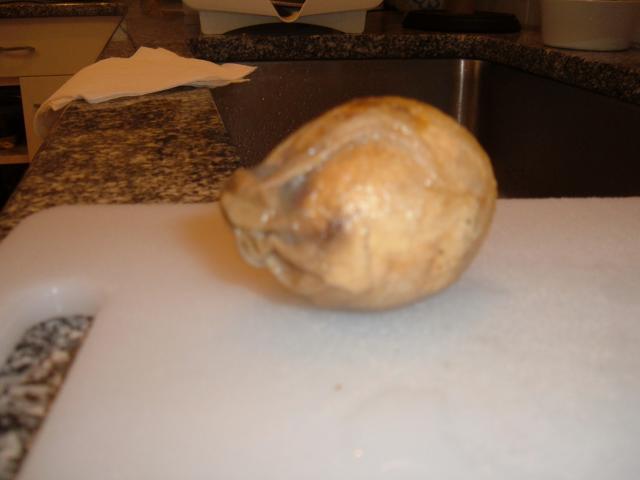 It was covered with what looked like mucous or egg white. It was tough to crack--very leathery--but the inside was normal.
I'm at a loss. Nothing in Storey's seems right. I have not noticed any coughing or wheezing or runny eyes that might signal infectious bronchitis--but there has been some runny poo, like I said.
I only have five hens--this is not a factory--no artificial light, etc.
Any thoughts???