Background:
Rose is a Golden Comet. I've had her for little under a year and she was about 1-2 years old when I got her. A great layer. On the 18th of March, she stopped laying. 2 days later, she started showing signs of feeling badly (not eating/drinking as much and lying down a lot.) I watched her closely and became convinced she was eggbound. I researched "eggbound" and followed all the suggestions I could. I gave her 2 warm sitz baths in an evening, kept her in a clean carrier wrapped with a heating pad, watched her carefully. After being in the house overnight, she had pooped once and acted like she was feeling much better so I let her back into the coop in hopes that an egg was forthcoming. No eggs, but no acting sickly either. After another 2 days, I chided myself for mistaking a broody hen for being eggbound.

But she seemed well and got a spa treatment out of the deal so I was happy enough.
Happening:
Then, tonight (Mar. 28), I go out to close their coop door and checked on the girls. There, in the coop floor was a weird looking clump, a puddle I thought was albumen (egg white), and an egg that looked like it was shelless at first glance but had a hardness to it that shelless eggs I've gotten before did not have and an obvious tail of chalaza. (Forgive me, I am looking up terms as I type.

Y'know, it's that thick connection that looks like egg white that connects it to the inner part of the shell. Yeah, that thingy.)
Rose was on the roost above the mess and seemed fine, even curious about the egg and pecked at it once or twice. I didn't want her to eat it so I scooped the stuff up with my litter scoop. I was just so excited that maybe Rose is beginning to lay again!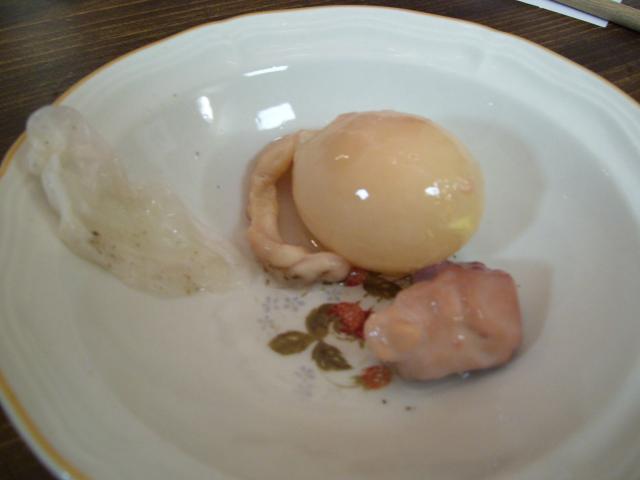 My first thought was, "what the heck is this clump?" I brought it all into the house, washed the sand off it, and became worried. The clump smelt slightly, kinda like organ meat will smell, not pleasant but not rotten either. It and the egg was covered not with a thin membrane, but a thick, meaty covering. What I had thought was a puddle of egg white was actually a membrane (inner or outer, idk.) It was intact except for a hole in one end about the size of a dime and perfectly formed.
I cut open the meaty clump and found it to be a mass of grainy, gristly, meaty clumps packed together. That is the best I can describe it but it doesn't quite do it justice. I cut open the egg and it was normal-looking on the inside and had no bad smell at all.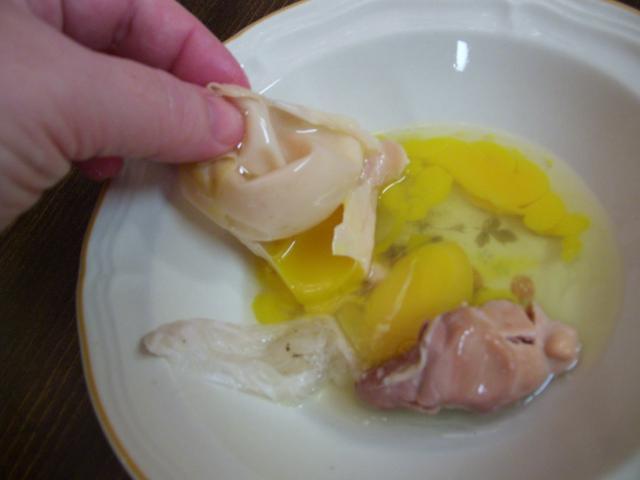 Question:
So, peeps, is this a normal thing? What could this clump be? What is the meaty membrane covering the egg and clump? Is something wrong with Rose or is this just some weird but nothing-to-be-worried-about occurence?
THANKS for your input!!!
~ t.
Last edited: