Our first little chick has hatched, and boy is he energetic!

He's running from one end of the bator to the other, knockin' around them eggs as he goes. Maybe he'll encourage the others to "get crackin"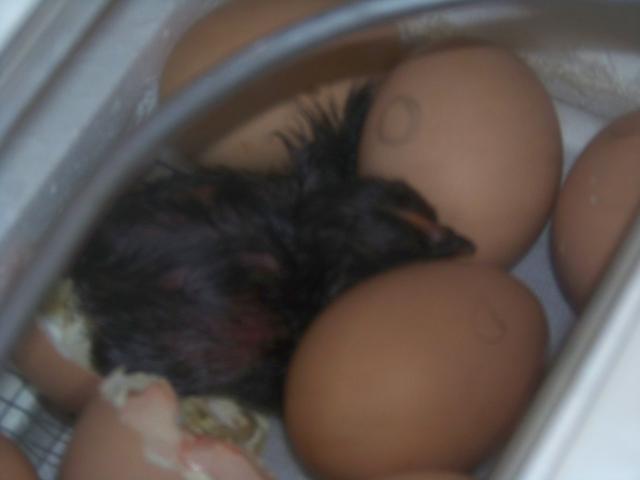 I'm pretty proud...but I notice he looks alot more like his actual biological parents than us...guess that's ok.
The other 35 are pretty quite. Hope that's not a bad sign.