What kind of chick is a bluish-greenish-yellow? I just got my order and one is smaller and kind of an off color from the others. Also one of the ones supposed to be a Rhode Island Red has very obvious black stripes down it's back. Do they have those sometimes? None of the others do, or the previous ones either. I'll post pics later. They are drinking and eating right now.
Next to what is supposed to be a BO! Really see the difference. One on left is the one I'm asking about.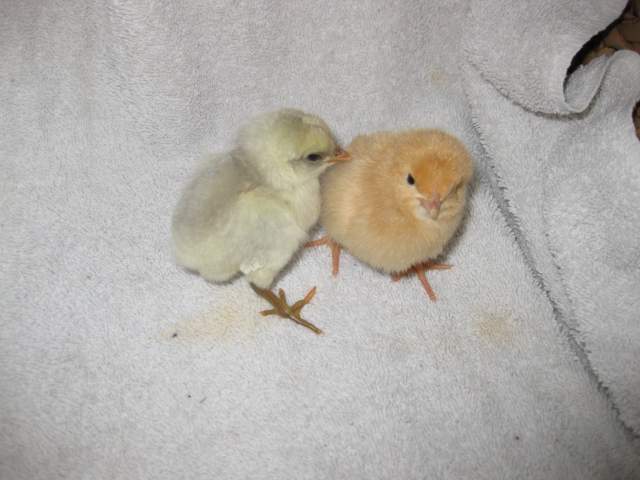 Another view of them.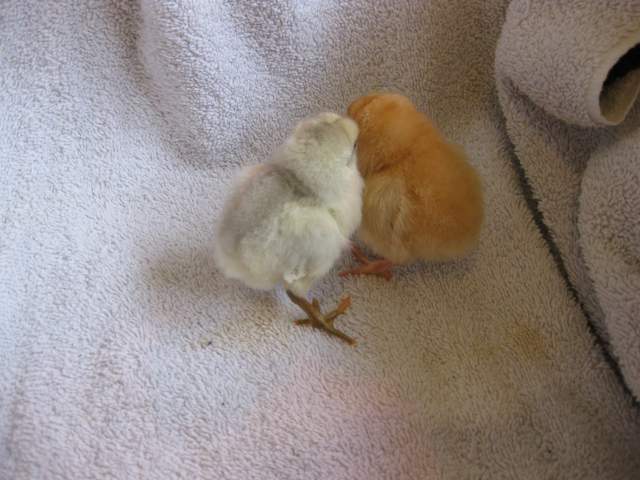 The striped one by itself.
Clearest of face next to a solid red RIR. One in question on left.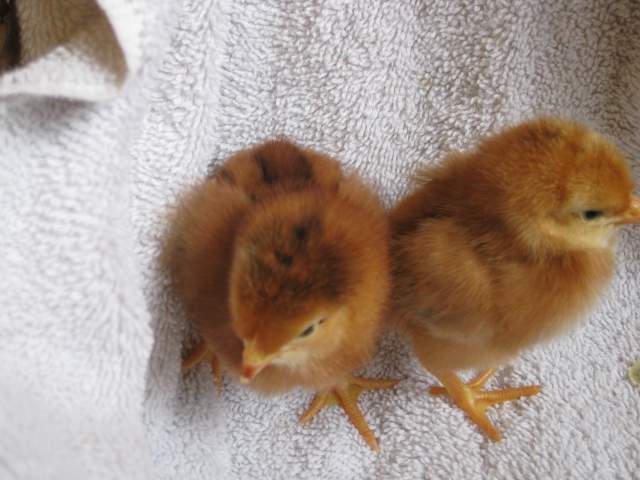 Clearly not the same. I even ordered all females of the RIRs, so I don't know.
Any help would be appreciated. They are cute regardless of what they are. Just don't seem to be what I ordered.
Last edited: