I have 4 "Araucana/Ameraucana" pullets from my local feed store (they order from Mt. Healthy), plus one ameraucana/d'Uccle cross out of my EE and another from the same breeder of that mom. First of all, are we all EEs, or could we actually be ameraucanas? Secondly, are we pullets? Third, what color are we? I'm not too familiar with ameraucana/EE coloring yet, and I realize that these may not be any recognized color. All are about 3-4 wks. What do y'all think? Thanks!
Chick #1 - blue wheaten pullet? The mama of the bunch.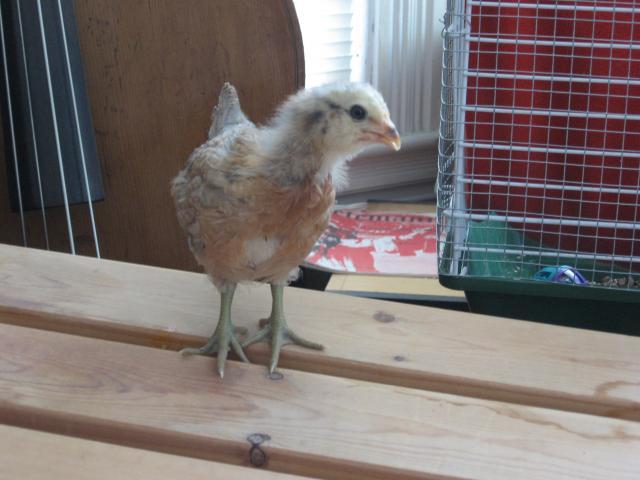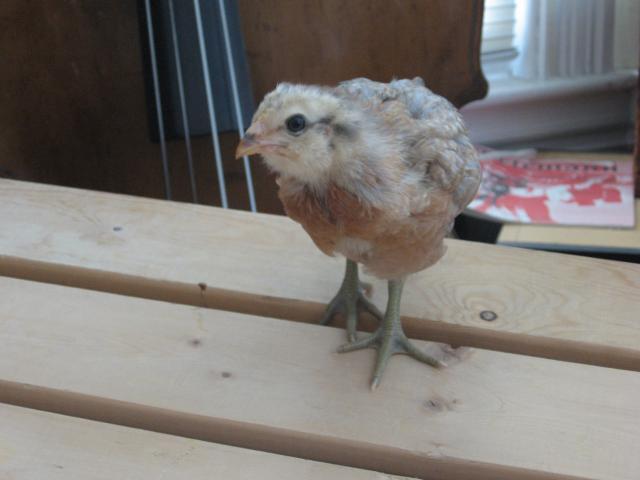 Chick #2 - red? pullet The explorer.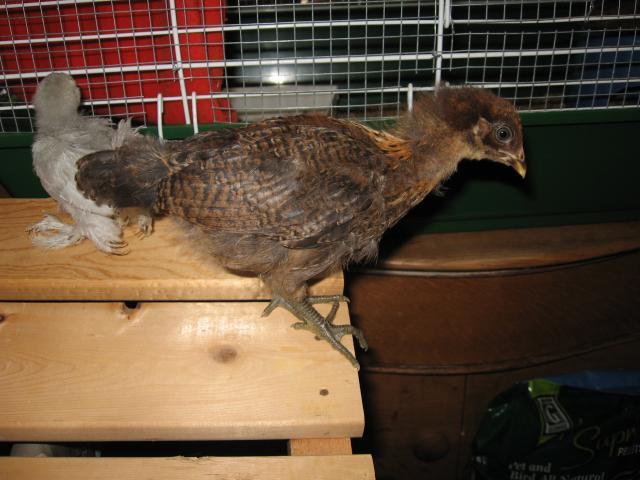 Chick #3 - blackish pullet. The homebody.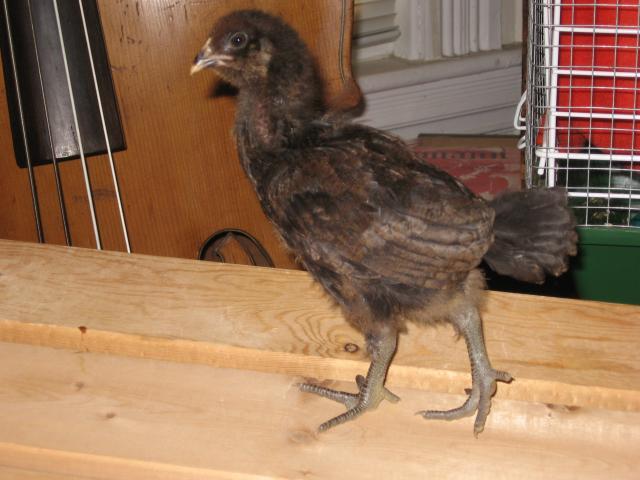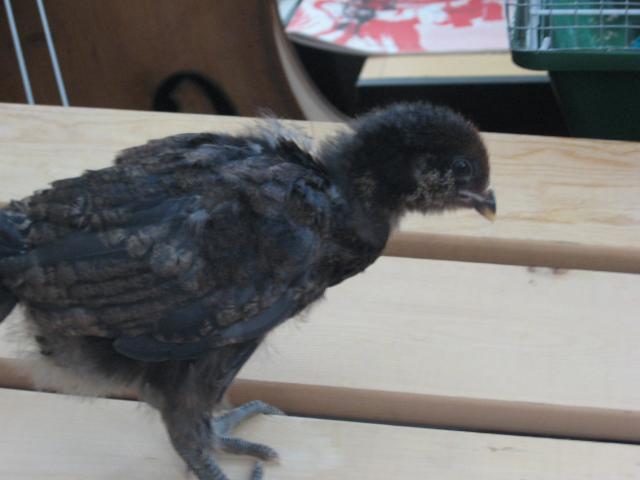 Chick #4 - silver penciled? pullet. The prom queen.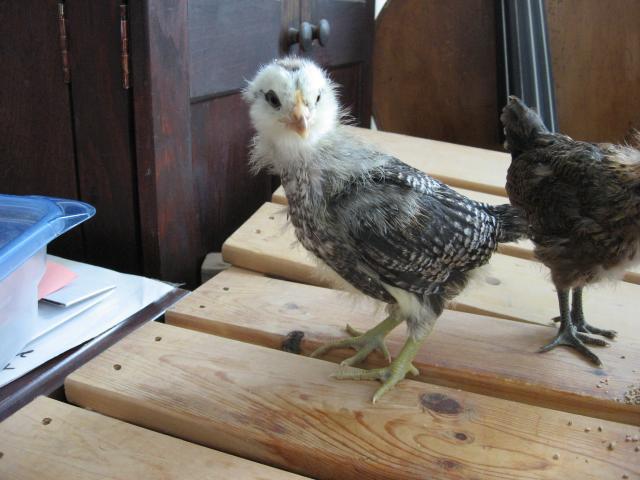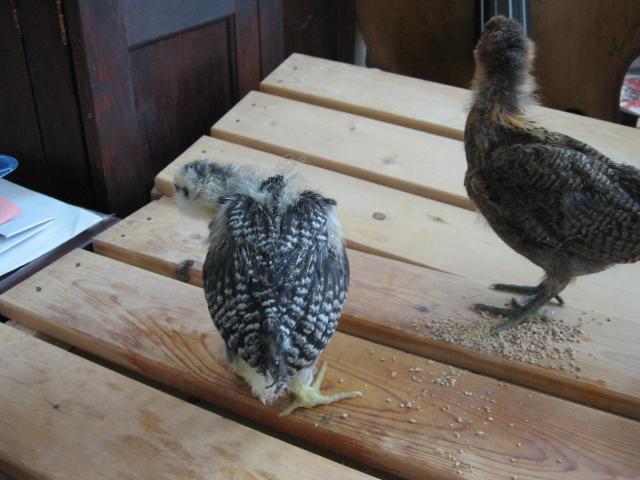 Chick #5 - the golden child - butterscotch pullet?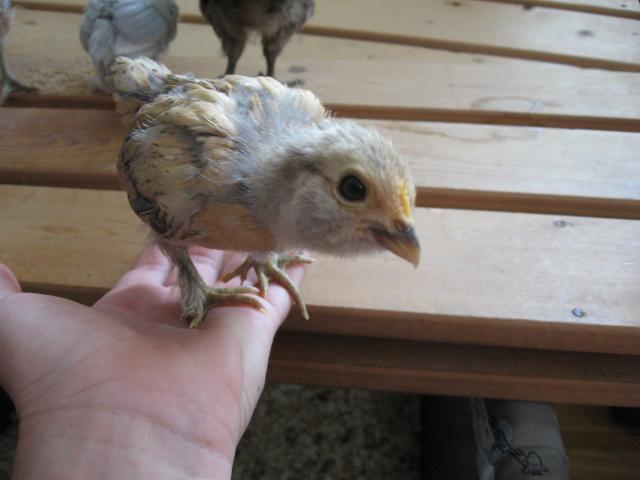 Chick #6 - the new girl - gold black spangled penciled pullet?

Last edited: